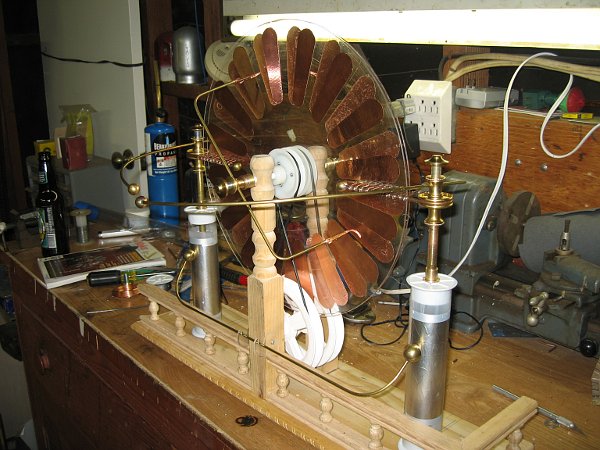 Another Wimshurst Machine is finished! This is the third complete one I've seen and one of at least half a dozen in process. If you're working on a Wimshurst by all means send along some photos!
I am fascinated by the individual modification to the basic design people are coming up with. Rick, who I had the pleasure of meeting at Maker Faire 2009, used a second set of closet pole hangers for the tops of his Leyden jars which I'm sure made the electrode supports significantly sturdier than mine. I also really like his use of copper instead of aluminum for the sectors. Great work! (Click through for a bigger picture)
UPDATE: Plans for my Wimshurst Machine are now available here!