New Keyboards from Datamancer!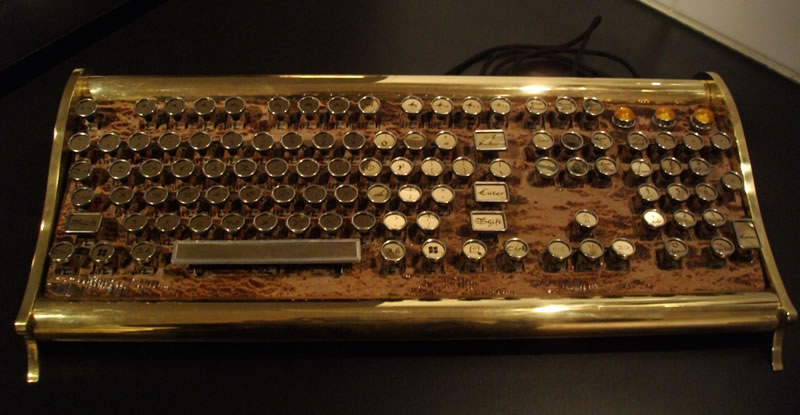 Datamancer has two new keyboards for you to see an his site: The Reliquary and the gleaming new Marquis picture here.
My understanding is that The Reliquary was made for a client but if you like the Marquis you can bid on it right now on eBay
Click through for a couple of more pics and a video of the gleaming sparkling wonder that is The Marquis!