This is my favorite purse, and yes I call it a purse and not something like "a man bag" which sounds suspiciously like a euphemism for something else entirely. In any case, when you carry a phone, MP3 player, camera, multi-tool(s), thumb drive, flashlight, Molskine, Mini Moo cards, and wallet everywhere you go you need a purse. I bought this one at a garage sale for $2 a couple of years ago and I love it.
The problem was, however, that everything would be a jumble inside and I could never find what I needed quickly. I'd stand at the cash register digging and digging for my wallet which invariably had disgorged it contents into the general mess.
I am inordinately proud of the organizer I made out of office supplies to fix the problem!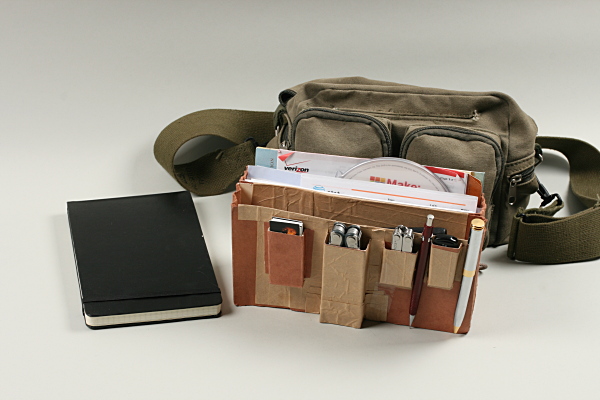 I started with some accordion folders and cut them to fit inside of the bag and connected them with packaging tape. Then I added some auxiliary pockets to the outside with more packaging tape.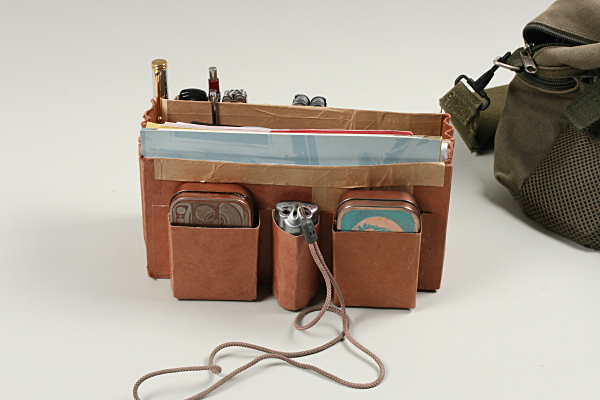 However, I discovered that it's actually a lot easier to just use Elmer's glue and clothes pins to clamp the pieces for a couple of minutes to dry. The Altoids tins contain a first aid kit and a sewing kit.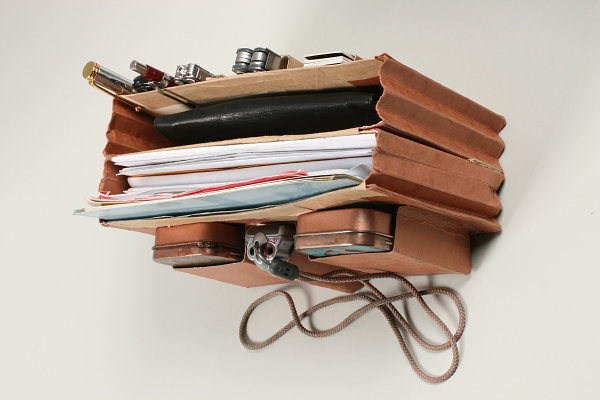 The whole thing is wide enough to hold a business size envelope or a letter size piece of paper folded three times and there is a mini-mag light under my wallet which raises it up just enough so it's easy to grab.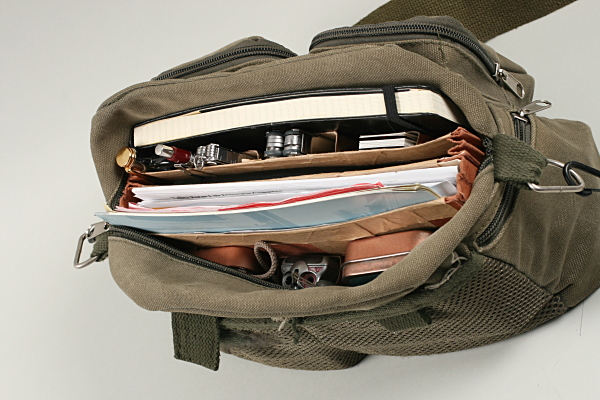 Everything in the bag and you can see the Mini-Moo cards are easy to reach. I keep the phone and a bandana in the outside mesh pockets for quick access.