Wooden Steampunk Keyboard Mod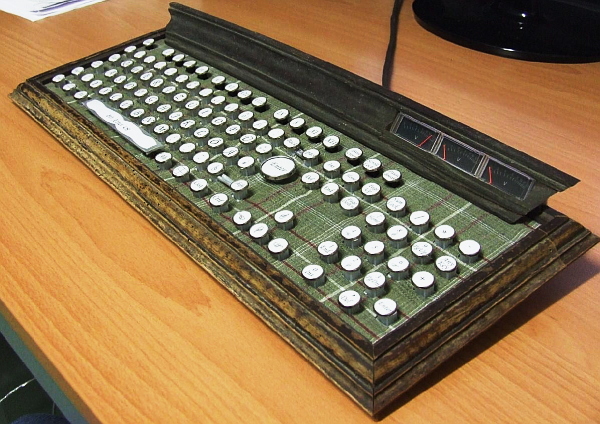 Markus, who wrote in earlier with an alternative to typewriter keys, has finished his keyboard mod. He writes:
. . . I decided to use a wooden frame – but not any wood molding from
the DIY shop would do. I found old furniture 'spare parts' – this wood
is over eighty years old. It is worn, is is scratched and it is full of
wormholes . . . ideal for my project.
Old wood would make for an old looking keyboard, fair enough, but I
needed gauges to complete the steampunk look. So I unsoldered the
status lights and put in three analog displays instead of them –
they're fully functional.
Finally, the keyboard cord is covered in brown shoelace.
The whole project is here and I think it came out wonderfully well!