Rusty, corroded, extremelly beautiful jewlery comes with free tetanus shot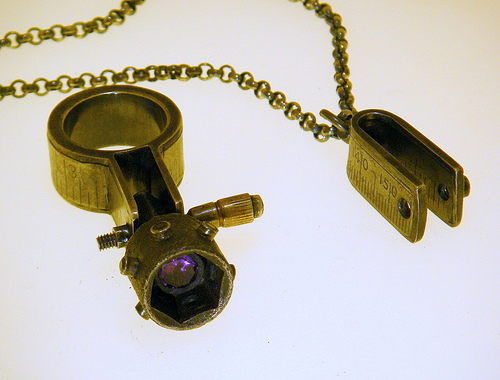 The jewelry made by Flickr user The Justified Sinner does not, in fact, come with a painful jab to the arm; but is extremely beautiful. I would love to adorn myself in his creations- the rust and polish are SP's version of denim and lace.
Seen here is 'The Engineer' "A ring and pendant set made from old steel rule and engineer's socket." (the socket can be swapped back and forth).
That particular one is only my favorite by teensy weensy bit- My other favorite is this one; made from a rusted bike chain link and set with 'stones' made from bicycle reflectors. Though, to be honest, I want to hoard all his rusty objects as if they were shiny.