YASPKB! Yet Another Steampunk Keyboard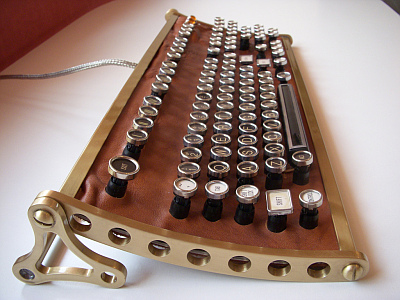 Here's another Steampunk keyboard, and one of the closest copies of the original I've seen to date! I was alerted to it by the creator of this wonderful example – Peter Sztojanov jr. from the beautiful city of Budapest – who commented on my MySpace page.
There are quite a few more shots in his Flickrstream here!
Since the caption on the leading photo reads "Steampunk Alchemy's 1st keyboard" I am wondering if my good friend Rich Nagy a.k.a. Datamancer hasn't got some new competition from his ancestral homeland!