Thoughts on Building a Steam Car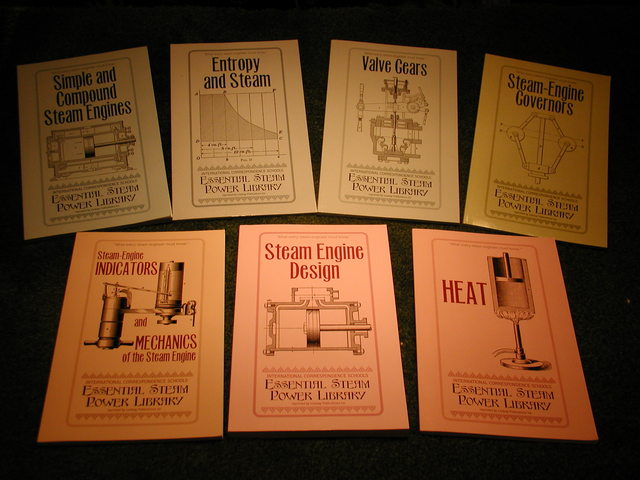 December 1, 2006
I want to build a steam car or perhaps a steam motorcycle. Why? you ask. Oh, just for fun, I reply.
The first step in a big project is research. I ordered the Essential Steam Power Library from International Correspondence Schools, circa 1906. Lindsay Books ( www.lindsaybks.com ) has made these available in a nice set, re-printed and bound. The quality of the re-prints is amazing, the text is marvelously clear and the drawings are razor sharp.
Once I read through a few of these volumes I think I'll start by building a boiler as I will be able to use it as a steam cleaner while I work on the rest of the project and it will allow me to test other components as I go.
Also it's winter, and winter is a good time to play with fire.