Finds: Heathkit Shortwave, RadioPhone, and Timex Sinclair 1500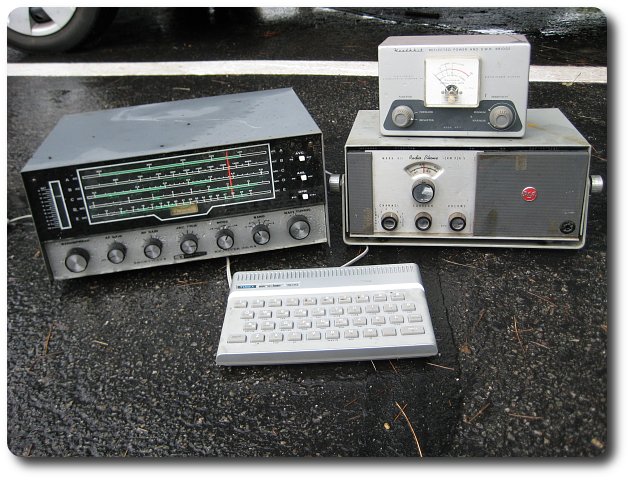 More from the same house I found the radios a couple of weeks ago! Here we have a classic Heathkit Shortwave Receiver, A Heathkit SWR meter (used for measuring antenna efficiency on transmitters) an RCA RadioPhone transmitter and a Timex Sinclair 1500. My first computer was a TS-1000, the 1500 is basically the same machine with a chiklet style keyboard.
I wonder what the story is here? Likely its a little sad, someone is finally getting around to clearing out 'Dad's' old hobby junk.