Tim See's Steampunk Ceramics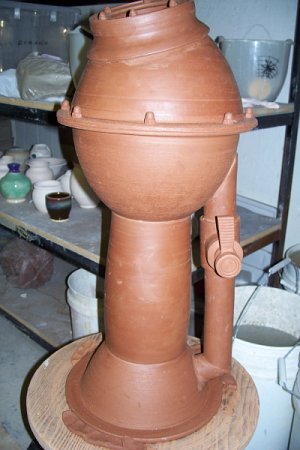 Tim See is an exhibitor in this year's Smithsonia Crafts Show and he has chosen to produce a series of works in the Steampunk style. Pictured is the Teacup Presevation System and an as yet un-named Steampunk air conditioner is in the works.
You can see more on Tim's blog and I in particular am excited to see what other wonders he comes up with!