Philatelic Keyboards – More Model M Goodness
Andy sent me a couple of shots of his beautiful stamp decorated keyboards. He write that he's made about 10 of these beauties.
Each of his keyboards are made with the stamps of a single nation and often commemorate a royal coronation or celebrate a particular sport. Andy's friends and family are most often the lucky recipients of these works of art.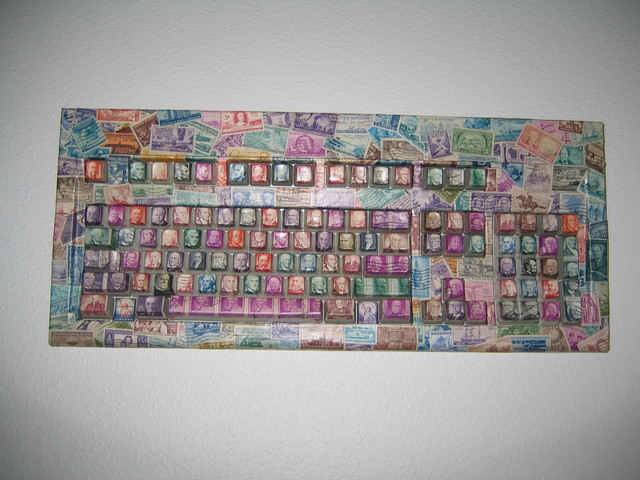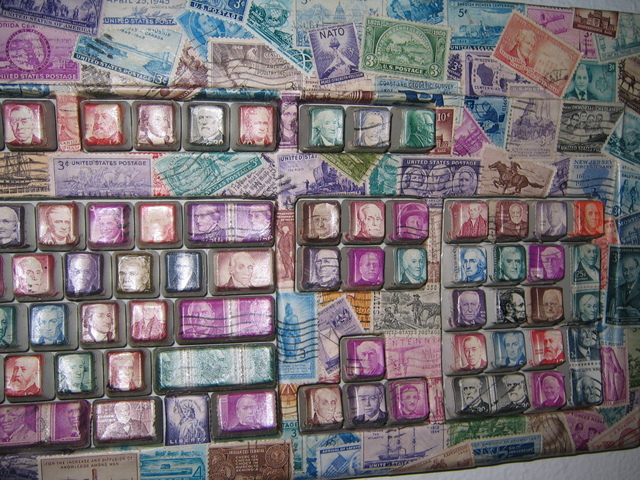 Andy recently sent me one of his philatelic keyboards and I took a few shots of it. With this one Andy found a way to give the clear coat a yellowish tinge to add a hint of age – I think the result is wonderful!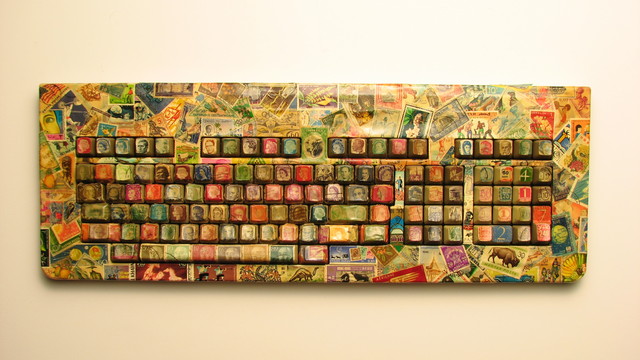 I love all of the surprises you find, like the space themed Soviet era stamps (is that Mars?) , or the young AIr Mail pilot seen here.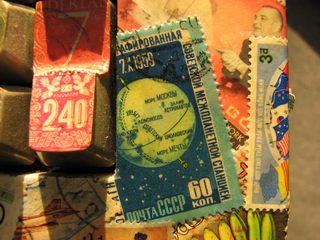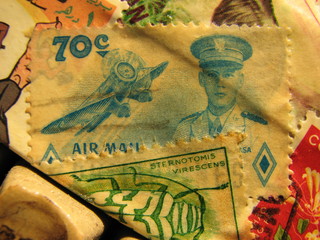 Look at the stamp below left, see how the pose of the astronaut mirrors that of the young lady beneath? Isn't that cool?! We also were happy to see several Magyar Posta stamps like this Soviet era Sputnik stamp as The Lady von Slatt's family hails from there.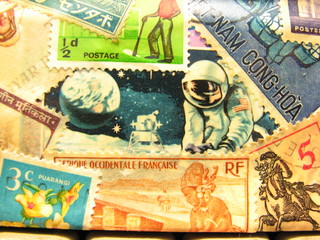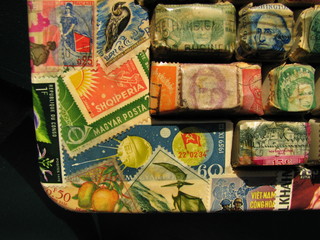 A beatiful work Andy! Thank you!