Just Look at this Blimp Lamp!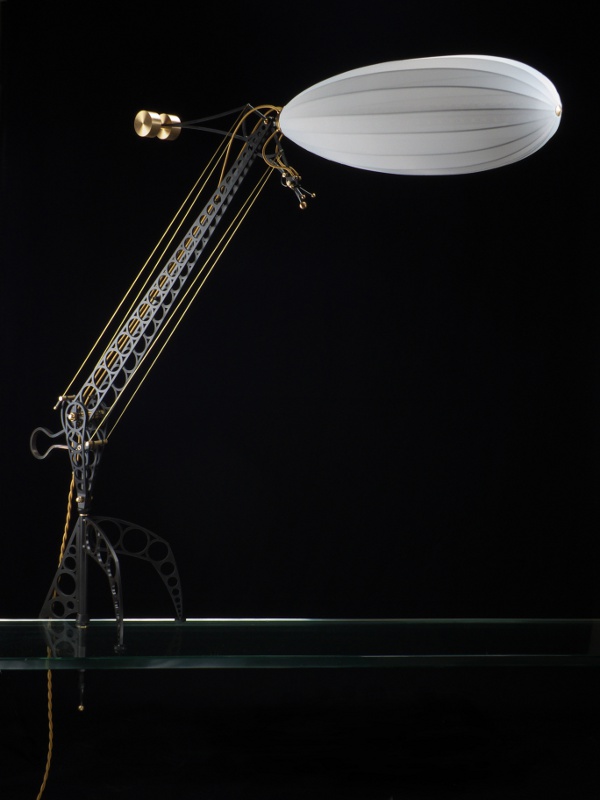 I love this blimp lamp from Flaminio Bovino ! At first I thought this was a render–and we don't publish those here–but on closer examination it appears that the trusses are actually water-jet cut from steel and the brass bit are hand turned. It's real!
Not only real, they are for sale. I want one!
More info on the website.