Music – The Clockwork Quartet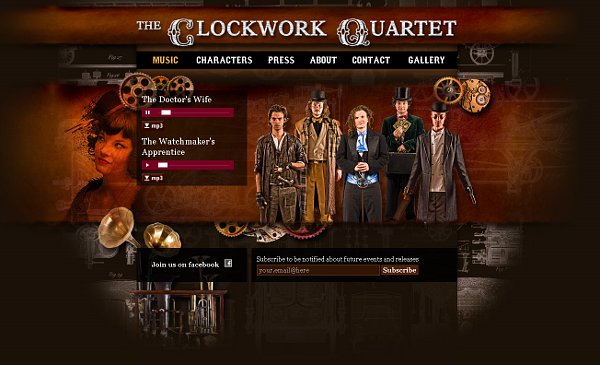 Edward writes:
Dear Mr. von Slatt,
Allow me to introduce myself; My name is Edward Saperia, and I run The Clockwork Quartet. You blogged about us a couple of months ago when a photo of the Steamdrone was leaked onto the net.
A little background around the band; despite the name, we're actually a twelve piece outfit – thirteen if you count the conductor – though rest assured there is a suitably self consistent reason for our name, which will be revealed in due course…
You'll be pleased to know our first single is just now online, free to download from www.clockworkquartet.com
I've just taken a listen myself and heartily recommend that you do too! – The Doctor's Wife in particular is deliciously dark.