Meredith Scheff at MISSION: Comics and Arts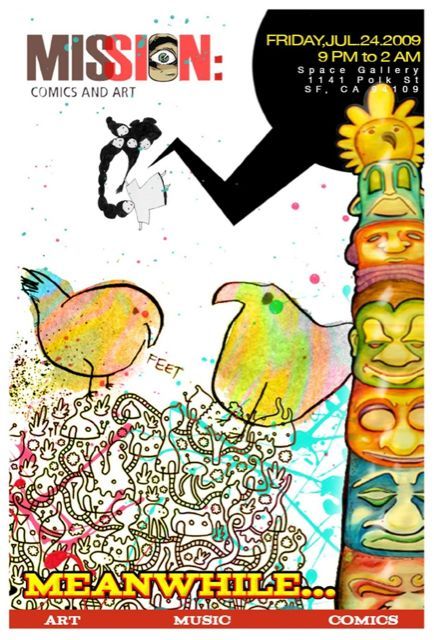 Our own Meredith Scheff be showing her art in a show tomorrow. It's her first show outside of school and she would love to see you all there. There will be prints, originals, and comics.
here's the info:
http://www.missioncomicsandart.com/upcomming
Space Gallery: 1141 Polk St., San Francisco, CA 94109

on Friday 07/24/09 – from 9 PM to 2 AM
From the Mission: Comics site:
Mission: Comics & Art will be a retail book store and art gallery that specializes in graphic novels, monthly comic books and fine art.
While I continue to work on securing the right location for this venture, come join and celebrate the comic book art form, and enjoy artwork influenced by comic book or working with comic book themes.
DJs: Discobotic & twiita (myhouse)
Artists:
————————————————————
Audrey Welch
Betsy Lam
Chris Conroy
Eli Maness
Matt Delight
Meredith Scheff-King
telephone & soup
Travis Nichols
W.A.M. – Women's Art Movement
Mer hopes to see you there! It should be awesome!