Mark Melchior's Cigar Box Guitars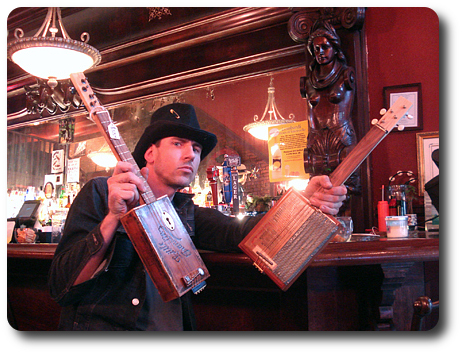 [Mark Melchior wrote me some time ago with some pictures of his wonderful cigar box guitars – apologies to Mark for the delay in publication! – Jake]
Mark writes:
Mark "Doc-o-rock" Melchior has been building guitars for some 20 odd years and decided on a return trip to Wisconsin to continue a history of Cigar Box Guitar building. After spending years building and repairing instruments in Hollywood California, he made the move to Hot Springs Arkansas where he still builds instruments of all kinds.
After arriving there he had to shift gears from regular guitars and basses. This was not Hollywood anymore! Cigar Box Guitars fit right in with the old world artisan culture in the community there and after looking into the history of the instruments he started building them at a steady pace.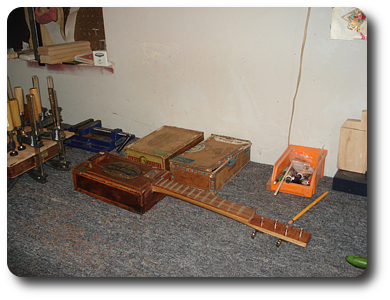 So now he searches local antique shops for older boxes to build these one of a kind pieces. Most boxes he chooses are pre-30's and are solid wood. They feature skeleton keys for bridges and key escutcheons for sound holes. The necks are hand made both fretted and fretless in varying scale lengths depending on the size of the box. Most are the size of Uke or fiddle.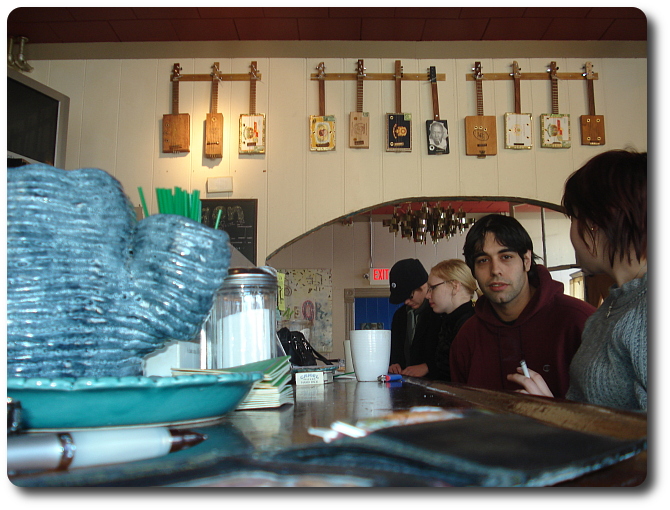 Plans are in the works for electric versions and small amps to compliment them. The pick-ups will be hand wound and the amps will be tube and also hand built. All of these instruments are available for sale at Vaper Valley Guitars in Hot Springs. (501) 623-4487
You can also contact Mark directly by e-mail at docorock@gmail.com