The Art of Suzanne Forbes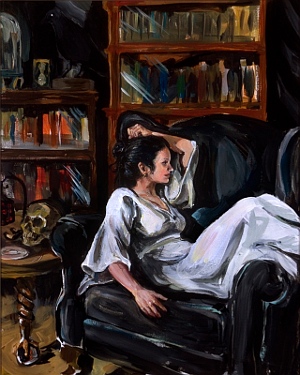 Last year at Maker Faire I met so many amazing people! The experience was overwhelming. In fact, on the plane ride back from San Francisco I told the big Aussie sitting next to me that my sniffling was all just due to allergies and not the fact that I was flying at 500 miles per hour away from my new friends!
One of the people I met was an artist named Suzanne Forbes. Suzanne had created a work to be auctioned to benefit the Electronic Frontier Foundation called Defending the Electronic Frontier it was a painting that included representations of some of my work as well as that of Datamancer and others. She and her wonderful painting joined us in the Contraptor's Lounge.
Suzanne is a portrait artist and illustrator living and working in the Bay area. She will come to your home and paint you and make you look fabulous! She also has a selection of drawings and prints of her work available in her Etsy store.
For more information about her portraiture, click through to her website here.