Cirque Berzerk 2009 Season Finale this Weekend!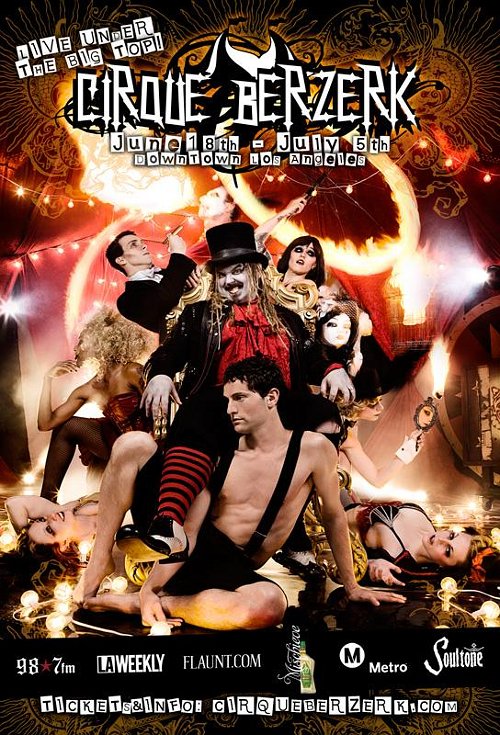 Oh this looks like all kinds of fun!
Cirque Berzerk was born at Burning Man and has been described as a "circus on acid," "French burlesque meets 'Sweeney Todd' meets Cirque du Soliel" and "P.T. Barnum's worst nightmare," Cirque Berzerk returns to the Los Angeles State Historic Park June 18th-July 5th with a bigger, more twisted adult big top experience. It's a show that'll tickle your innards with a psychotically-tinged sultry evening filled with sinewy acrobats, sensual aerialists, fiery burlesque dancers and a host of evil clowns. For tickets and more info on this wild, sexy, decadent and demented alternative circus, call 866-55-TICKETS or visit cirqueberzerk.com.
More here!
http://www.myspace.com/cirqueberzerk
http://www.facebook.com/group.php?gid=31839071165
http://www.flickr.com/photos/cirqueberzerk/
http://www.youtube.com/watch?v=NuDMOGfXHSc