A Bit of a Pygmalion Moment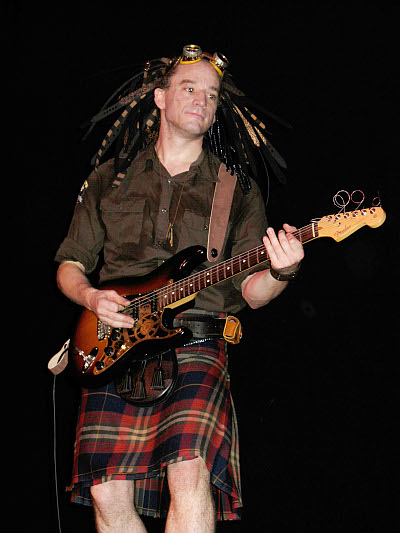 Yes, that is the Steampunk Strat in the hands of Nathaniel Johnstone of Abney Park on stage at SteampoweredCon 2008.
Sigh.
I made her but I could not give her what she needed as I have not the musical talent. I'm glad she found a good home and I expect we'll all be hearing great things from her in the future.
In fact, I understand she's already laid down some mad trackz on AP's newest album project.
See ya 'round Lady Strat!
[Thanks to Kathryn Hedges for the photo!]