Steampunk at the Groton Public Library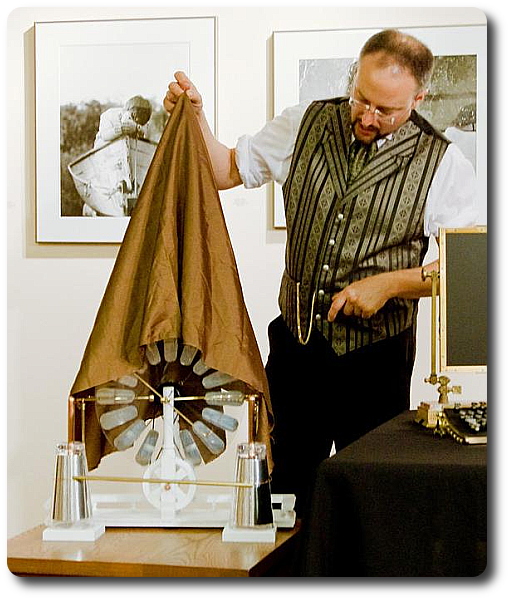 This past Thursday I had the honour of addressing an audience at the Groton Public Library. I'm afraid I rambled on for a bit at first, but once we got to the question and answer section the questions just kept coming!
I also unveiled a new piece, a piece that I've not quite finished but was designed specifically so anyone could make their own with readily available materials and common tools. Stay tuned for details on where you'll be able to find the step by step instructions, sometime in the near future.
There are more pictures of the evening here courtesy of photographer Bob Lotz.
, , ,
This was also the beginning of my four days with a crew from the new PBS show Make:TV. While I was at Maker Faire back in May, I auditioned and I guess they liked me!
I'm really grateful that several folk from the Mass_Steam community came out for the talk. I'm especially grateful that many showed up in fancy dress thus support my contention that I'm perhaps a bit more than just some nut!
After the Q&A we went out to the parking lot and toured my school bus/RV conversion and the TV crew did interviews with many of the attendees.
We finally adjourned about 9:00 PM as they closed the library.