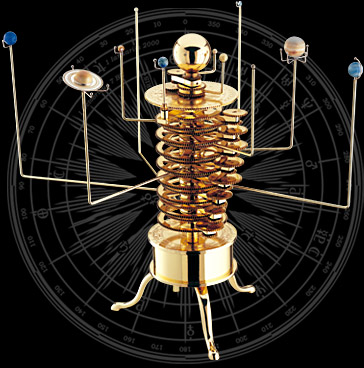 I am not quite sure what is going on here, but as near as I can tell this is an offer for a beautiful brass orrery kit. An orrery is a mechanical simulacrum of the Solar System with clockwork designed such that the planets of the orrery move in the same relation to each other as the actual planets do in the Solar System
It appears from the google translated page that you will receive a different kit of parts each week until your orrery is complete.
It seems to me that we used to have kits like this here but they faded and disappeared sometime in the last twenty or so years, pity that.
[Thanks Jellyfish!]