Jake's 2009 Steampunk Gift Guide – A few of my favorite things.
The definition of steampunk is still a fluid and flexible thing, and that's exactly how I like it. When we talk about what steampunk is we talk in generalities and we leave a lot open for interpretation and thus creativity. But there are some memes in steampunk which are recurring. One of those is the rejection of a disposable economy, a belief that there is value in the finely made, and that participation in today's race to the bottom, to the lowest price, to quantity over quality, is ultimately injurious.
Bruce Sterling (a steampunk icon in his own right) wrote about the value of fine things in his Last Veridian Note:
It's not bad to own fine things that you like. What you need are things that you GENUINELY like. Things that you cherish, that enhance your existence in the world. The rest is dross.
Do not "economize." Please. That is not the point. The economy is clearly insane. Even its champions are terrified by it now. It's melting the North Pole. So "economization" is not your friend. Cheapness can be value-less. Voluntary simplicity is, furthermore, boring. Less can become too much work.
The items that you use incessantly, the items you employ every day, the normal, boring goods that don't seem luxurious or romantic: these are the critical ones. They are truly central. The everyday object is the monarch of all objects. It's in your time most, it's in your space most. It is "where it is at," and it is "what is going on."
It takes a while to get this through your head, because it's the opposite of the legendary of shopping. However: the things that you use every day should be the best-designed things you can get. For instance, you cannot possibly spend too much money on a bed – (assuming you have a regular bed, which in point of fact I do not). You're spending a third of your lifetime in a bed. Your bed might be sagging, ugly, groaning and infested with dust mites, because you are used to that situation and cannot see it. That calamity might escape your conscious notice. See it. Replace it.
…
Get excellent tools and appliances. Not a hundred bad, cheap, easy ones. Get the genuinely good ones. Work at it. Pay some attention here, do not neglect the issue by imagining yourself to be serenely "non-materialistic." There is nothing more "materialistic" than doing the same household job five times because your tools suck. Do not allow yourself to be trapped in time-sucking black holes of mechanical dysfunction. That is not civilized.
So this year I decided to do something a little different with my gift guide. Rather than try for a steampunk theme, I decided to apply a steampunk philosophy. I thought back over the things that I purchased that have pleased me greatly. Often they were purchases that I agonized over. Purchases where I stretched and bought something I really couldn't afford or where I bought the most expensive version of something rather than heeding the conventional wisdom of "shooting the middle." I've also included purchases that I've made where the product has turned out to be far nicer, better made, or of greater utility that I originally thought it would be.
Don't miss Steampunk Workshop's first ever Style & Fashion Gift Guide from Libby Bulloff!
So, enjoy! These are a few of my favorite things . . .
How to Build a Complete Machine Shop from Scratch
The books of Dave and Vincent Gingery are absolute classics. They detail the steps required to create a complete machine shop from scratch using a few hand tools, wood, a simple charcoal furnace, and some aluminum scraps. Construction of a lathe, milling machine, sheet metal tools, and the furnace need to build them are all detailed.
I'm in the process of building Dave's crucible furnace at the moment, and while I'm not following his design exactly, his book has been invaluable.
These are a set of books that you definitely want to be in your library when the Zombiepocalyse comes, they will make you the Isambard Kingdom Brunel of the post apocalyptic wastelands of tomorrow!
Steam cars are pretty magical things and very different from the locomotives and traction engines we usually think of when we are talking about live steam. Whereas locos spout great clouds of black smoke as they chuff-chuff down the rails, steam-powered cars are practically silent and have surprizing clean exhaust. They emit little more than a hiss as they smoothly accelerate, seemingly pushed by an invisible hand.
The engineering behind steam cars is also quite different and somewhat more advanced. The need for lightweight and quick start-up drove the early steam-car engineers in a very different direction then their heavy iron brethren.
I joined the Steam Automobile Club of America shortly after meeting the dapper fellow on the cover of the May-June 2008 issue of The Steam Automobile Bulletin pictured above. That's my neighbor Dave Nergaard and he, along with the other folks in SACA, represent an incredible body of knowledge on the subject of road going steam – some of which makes its way into each and every issue of the club's bulletin sent to members on a bi-monthly basis.
I'm an avid cyclist and I typically get my miles in commuting to work. Since I'm also a Dad I'm often either picking up or dropping off children and the best way I've found to do that is to alternate driving and biking to my workplace. This means that my car is often at work overnight and sometimes I find myself in a position where I need to carry all of my sundry pocket items, i.e. wallet, phone, molskine notebook, pens, multitool, camera, etc. along with a change of clothes, a pair of shoes, a towel, and my lunch – to work, on the bike, in the rain.
Over the years I've tried many solutions including building my own hardshell panniers, but the solution I've settled on are these inexpensive panniers from M-Wave. They are large enough to hold all of my stuff, and their low center of gravity means the bike stays stable even when I have 20 or 30 pounds of junk in them. And while I was originally concerned about wind resistant due to there bulk, I was pleasantly surprised to discover the I did not notice any at all and, in fact, the bike actually feels faster to me with the panniers on. It may be that the panniers create a 'tail fairing effect' or it may be all in my mind. I don't really care! These panniers turned out to be a far better value then their price originally made me think they would be.
$28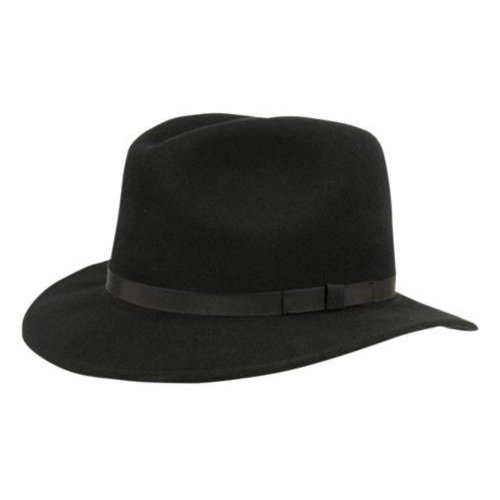 This is very nearly the perfect hat for daily wear. It has a standard pinched crown like a Fedora, but the crown is slightly lower, more along the lines of my favorite Summer hat; the Panama Jack. The brim is also streamlined, its broad enough to keep the rain off of your glasses but won't catch the wind quite so much as the broad brimmed slouch hat that had previously been my favorite.
The Wilton is made from a nice heavy felt and can withstand multiple crushings without loosing its shape. This is of critical importance if you attempt to travel with a hat . Finally, it has a cotton headband which is needed for a hat you want to wear daily. The leather headband in many high end hats is uncomfortable and can leave you with a red line across your forehead when you doff it upon reaching your destination–thus ruining your entrance! Infact, I've replace the leather headband with cotton in my favorite top hat for this very reason.
Warm, handsome, rugged, and comfortable – what more could you want?
$42
"The modern automobile is no longer serviceable by the shade tree mechanic." How often have you heard this? Well, it's bullshit. But in order to fix anything you need the right tools, and when part of the machine you're fixing has a brain – you need to know how to speak with it, you need a mediator of protocol and human/droid relations.
Since 1996 all automobiles sold in the US have been required to have standard interface jacks and must comply with the OBD II diagnostic protocol. When the 'check engine' light in your car comes on it generally means that your engine is functioning outside of normal parameters and that an error code has been stored in your car's system logs. If you own a scanner such as this, you can plug into your car with a laptop and the car will tell you exactly what parameter is out of spec and often exactly which part has failed and needs replacing.
In many ways modern automobiles are actually far more accessible to the shade tree mechanic that is willing to add new tools to his toolbox because they can now tell you where it hurts.
Scanner: $60-100
Diagnostic Software: $80-120 (download from scantool.net)
Studio Flash Equipment: Wireless Trigger and Monolight with Softbox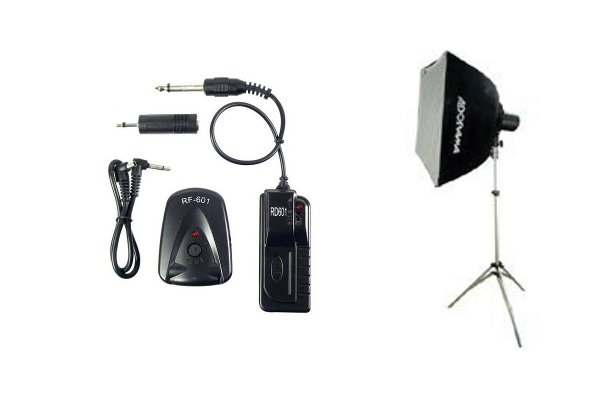 If you look back at some of the early posts on Steampunk Workshop you'll see how far my photography skills have come. Hell, I didn't even know what 'white balance' was back in the day!
One thing that I learned early on was the importance of good light, especially when using an inexpensive camera. You know how things get sharper when you squint? Well, camera lenses work the same way. The more light that's available the smaller the opening in the lens that controls the light, the aperture, needs to be and the sharper the image becomes over a greater range. This is called 'depth of field' and it's important that the depth of field is sufficiently deep when I'm photographing a project under construction on my workbench.
I bought two of these studio flash kits with softboxes and they've made a world of difference in the quality of my pictures! I'd highly recommend buying the remote flash trigger to go with them. While the studio flash heads have built-in slave sensors, many cameras (including my Canon Digital Rebel Xti) fire the flash prior to taking a picture to help with auto-focusing. This triggers the slaves too early and their power is spent before your shutter opens. The remote trigger solves this issue most conveniently.
Remote Trigger: $45
Studio Photo-flash kit: $90
My favorite purse finally gave up the ghost, the zipper broke in a not-easy-to-repair way. For awhile I used and old US Army surplus canvas tool bag as a replacement but it was too big, had too few pocket, and attracted the unwanted attention of the TSA when I traveled.
I started looking for a bag like the one that a friend had spotted on NOTCOTURE, but I simply could not justify the price of that fine and gorgeous messenger bag. So I looked a bit more and found a handmade leather bag from Marcopoloni that was perfect!
This bag is made from nice soft leather, it's not stiff at all, and the woven strap is stout with high quality hardware. The interior is lined with brown satiny material and includes a pouch in the main zippered compartment that is perfect for a multi-tool. In addition to the main pocket there is an internal zippered pouch as well as three external zippered pockets one of which is protected by a leather flap with a high-power magnetic clasp. Under the flap you'll also find a place to keep pens and a slim phone for easy access, my iPhone fits perfectly.
I did, however, remove the zipper pull tassels as my wife was of the opinion that it looked 'a bit girly-girl.' An odd gear from an old grandfather's clock served well in it's stead and personalized the bag nicely.
$139
Buffy The Vampire Slayer – Collector's Set
Buffy the Vampire Slayer, Season 8, Vol. 1
This summer my daughters and I watched the whole of the Buffy the Vampire Slayer TV series. What I experienced over a period of 7 years was compressed into seven weeks for my girls and I. Wow! What a great story this is too! I'm not sure that it is even possible to do TV at this level of quality and intelligence anymore.
From the first season, where we are all just starting to get to know the characters and the rules for action in and around Sunnydale are being laid down, to the sixth season where Buffy . . . well, I wouldn't want to spoil anything for you . . . let's just say that nothing ever comes easy for the Chosen One.
What I didn't know was that the show continues in comic book form! There is a whole series of "Buffy Season 8 " comics by Joss Whedon himself! These are definitely on my Xmas list and I can't wait to be curled up in front of the fireplace fighting over when it's time to turn the page with my girls!
$11-166

I bought my first Oxy/Acetelyne torch kit nearly twenty years ago. I used it to dissasemble a 1971 Buick Electra 225 and cut it into pieces small enough so that I could place it by the curb for collection by the trashman, that was the cheapest way to get rid of it at the time.
The frame became a utility trailer that I towed behind my 1977 Lincoln car, and it had nearly as nice a ride! In fact, it was one of the stablest trailers I've ever owned and the only one that I could pilot through a 6 wheel drift while taking off ramps at . . . well, imprudent speeds.
Anyway, with an Oxy/Acetylene torch you can braze, weld, cut, and heat. Auto Mechanics call this tool 'the hot wrench" and with a little practice you will be able to use one to cut a nut off of a bolt without damaging the the threads. Furthermore, the process of "gas welding" is incredibly useful for all types of steel and the experience you'll get "pushing puddles" of molten metal around will prepare you well for learning all other types of welding.
Plus, fire hawt!
$169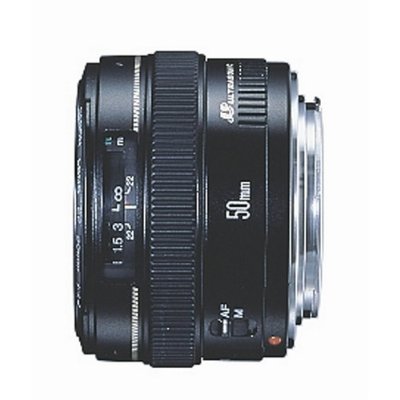 As I learned more about photography I got to the point where I sometimes found myself limited by my equipment and I thought about upgrading my camera. But a bit of research lead me to a new understanding; just as the most critical piece of a sound recording system is the microphone, the camera lens is the key piece of technology that determines the quality of your pictures.
Most camera bodies are greatly limited by the cheap stock lenses that ship with them. The 'kit lenses' are made as cheaply as possible to make the low end consumer DSLRs like my Canon Digital Rebel Xti affordable. A little more research told me that a 50mm fixed element lens (no zoom), sometime called a 'portrait lens,' was a popular choice for the new photographer. Amazon had a 50mm f/1.8 lens for $80 on sale but my newly found wariness of the cheap lead me towards the more expensive EF lens.
It was a little bit of a stretch financially at the time, but I am so pleased with this lens that I do not regret it. The EF lenses f/1.4 aperture means that it can easily take pictures in lighting conditions that would normally require a tripod. It also allows taking artistic shots with very narrow depths of field. To quote my photographer friend Libby Bulloff: "Dude! the bokeh is SICK!" (Bokeh being the "subjective aesthetic quality of out-of-focus areas of an image" – Wiktionary)
(Also see Libby's comment at the bottom of the page on the great value of the f/1.8 lens. I've seen what she can do with the f/1.8 lens and it beats the hell out of what I accomplish with the f/1.4, so consider both heartily endorsed!)
Finally, since lenses and camera bodies are interchangeable, an investment in a high quality lens can last across a succession of camera upgrades.
$98-375
For years I've used my Oxy/Acetylene torch for welding steel. It worked well and I got pretty good with it. But when I decided that I would convert a travel trailer into a flatbed trailer it was clear I was going to need a better, faster tool. I considered a TIG or Tungsten Inert Gas welder since I had used one at work many years ago. TIG welders are essentially electric torches, you hold the torch electrode in one hand and feed filler material with the other. They typically have switchable AC/DC power supplies and some have fancy high-voltage starting circuits to make 'striking an arc' easier. They also have a gas system that feeds an argon mix to the torch tip which shields the arc and prevents oxidation of the weld. They can weld both steel and aluminum along with many other metals. However the are very expensive with the cheapest starting at about $2500.
So I looked at MIG or Metal Inert Gas welders. These are similar to TIG, but instead of a tungsten torch head they have a head that feeds filler wire through the center of the electrode, the wire being pushed through from a reel stored inside the welder's cabinet. Some are AC/DC but mine is a straight DC welder for steel only.
I must say I was amazed at how easy it was to use! TIG welding aluminum was pretty hard, and I had only welded steel with the Oxy/Acetylene torch, but using the MIG welder was no harder that using a hot-glue gun – a hot glue of molten steel!
$460
DeWalt 6 Tool Combo Set
I don't actually own this set, but I have owned several of DeWalt's 14v cordless drills and I have abused the hell out of them and they have stood up well. By 'abused the hell out of them' I mean things like drilling 3/4" holes in studs for Romex with a spade bit for hours on end until the drill's motor started smoking. (Quick tip! If you use a tool so hard it smokes, DO NOT just set it aside to bake! Remove the bit and hold it on full power for a minute or two. These things have fans and the quickest was to cool the tool is to spin it without a load.)
I have been lusting after the 36 volt combo pack that uses the A123 battery technology, but I have being noticing a lot of refurbished 36 volt kits on sale and I've been told that the contractors who purchased many early on have been returning them because they found them finicky and a bit too heavy. In fact, I believe that the 36v kit is no longer available.
So, the 18 volt system seems to be the sweet spot and I have my eyes on this kit for my own Xmas gift. Of particular interest to me are the impact driver, the reciprocating saw (such a pain to haul out an extension corn for the Sawz-all for just one cut) and, my favorite tool of all time, the angle grinder! I know this one works well because I see Pauley Jr. using it all the time on American Chopper!
$582
Easyracer's Tour Easy Recumbent Bicycle
Do you know the story of the farmer's axe?
"Yep! had the same axe for thirty-seven years! Replaced the head four times and the handle nine times!"
This is my bike. In 1992 I bought the TourEasy pictured here and I've been riding it ever since. Well, incarnations of it anyway. You see, I've replaced the wheels 5 times, the seat twice, had several sets of handle bars and Zod knows how many dérailleurs.
Last year the frame broke and when I contacted the manufacturer about ordering a new one their response was: "Well, you're the original owner so the lifetime warranty covers you, we'll ship a new frame out right away." Wow! can you believe that? full replacement on a frame for a bike I bought in 1992!
I've tried many other recumbent bikes over the years and I've come to the conclusion that the Tour Easy (one of the oldest designs) is still one of the best choices for an all-around commuting bike. Panniers can be mounted on the back AND under the seat and there is even a company that makes them for the front wheel. With the Zzipper fairing, headwinds are something I no longer notice and in the Winter the addition of a bit of plastic means I can ride in sub freezing weather without a balaclava.
I have gotten more value out of this particular purchase then just about any other I have ever made. Transportation, fun, and legs of steel, FTW!
$2500
Build your own: http://www.recumbents.com/wisil/Plans/plans1.htm