This past Monday I finally got started on my foundry project! I've been collecting material for some time so I was ready to roll once Maker Faire '09 concluded. The goal is to built a foundry furnace capable of melting brass and perhape iron, if I'm lucky.
I'm using Dave Gingery's Building a Gas Fired Crucible Furnace as a general guide, but I intend to fuel my furnace with gasoline and waste oil (both veggie and motor) rather than propane (that would be far too easy!). The main reason for the use of this dangerous fuel is to gain experience with petrol burners for application in a future steam car project.
. . .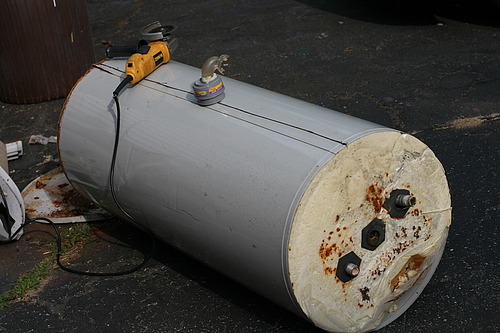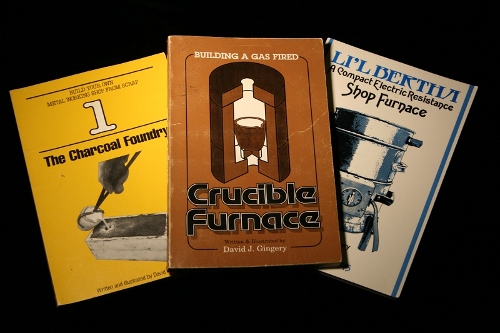 I began by using my favorite tool, the angle grinder with a cut-off disk, to slice an old water heater lengthwise.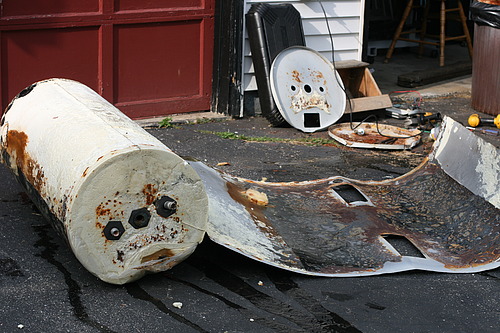 I peeled back the steel skin to expose the underlying ureathane foam insulation. This insulation came away from the central steel carcass with a small amount of effort, leaving a core suitable for sectioning into the components of my furnace.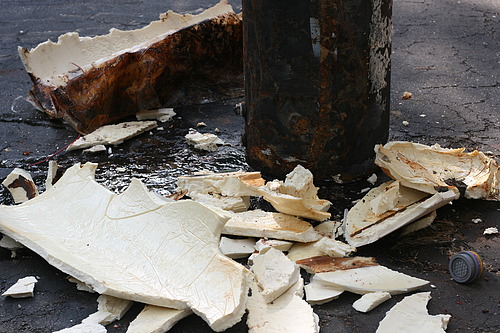 The tank is 18" in diameter and will be chopped into 8", 10" and 6" sections to form the furnace body.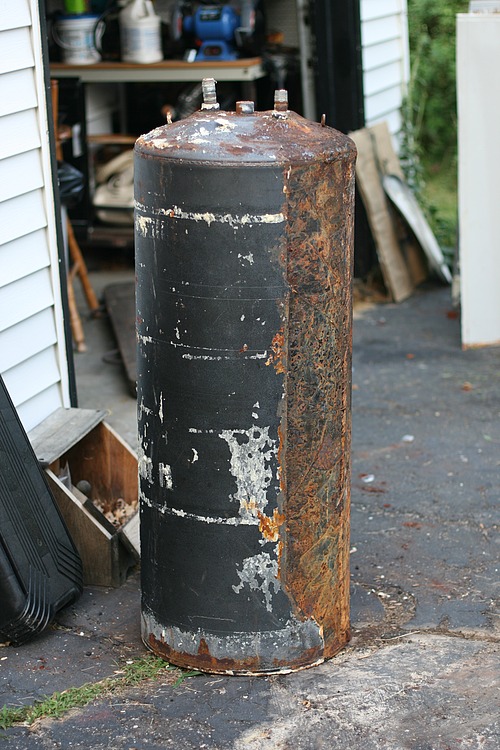 This tank was taken out of service due to leakeage, but it is structurally quite sound, the leakage occured through only a couple of pinhole leaks.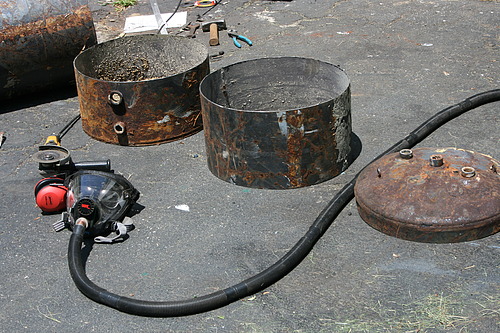 The angle grinder made short work of the tank and I enjoyed the comfort of full face protection and a fresh air supply from the remote blower, 50 feet away..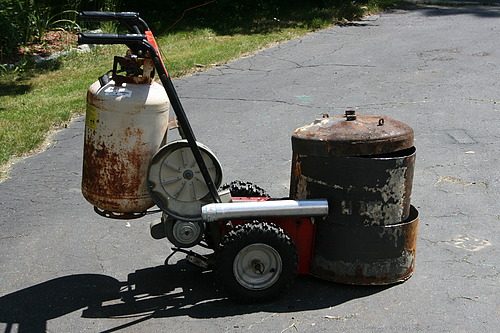 This will give you a basic idea of the plan. There will likely be a second tank for waste oils of various sorts in addition to the gasoline. Next up is fabrication of the lifting rig for the furnace section and then the casting of the refractory material.
Stay tuned for more!