Datamancer Steampunk Keyboard Kits For Sale!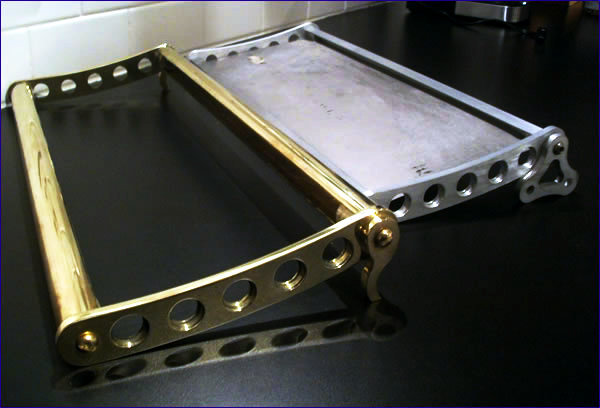 Rich "Datamancer" Nagy writes:
Hello everyone, I thought I'd let you all know that I have added a page to the site for the keyboard frames that contains pics and more info.
http://www.datamancer.net/keyboards/keyboardkits.htm
I have also decided to offer the frames in raw, unfinished metal for those of you might want to save some money on them and try your hand at polish or sanding them yourself.
As far as the pre-polished/sanded keyboards go, I have 4 aluminum frames and 2 polished brass frames available for immediate purchase.
Thanks and have a great day,
-Richard "Doc" Nagy

Best hurry, I doubt these will last long!