Cliff's Wimshurst Machine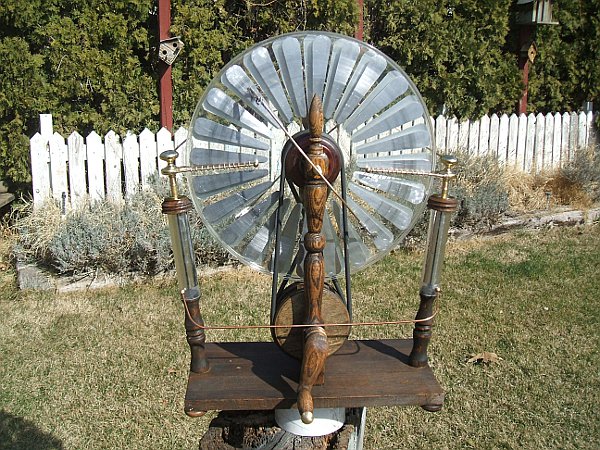 Cliff writes:
Thanx for the information and plans. I built this out of salvaged parts from work and purchased lamp finds, the wood pulleys and parts were turned by me. The guys I work with love it. By the way I work at a power plant.
Nothing makes me happier then hearing that I've inspired someone to make something, and when the result is as beautiful as Cliff's Wimshurst? Shear joy! – Jake.
More images after the cut . . .