Laguna Playhouse Presents: Verne's Around the World in 80 Days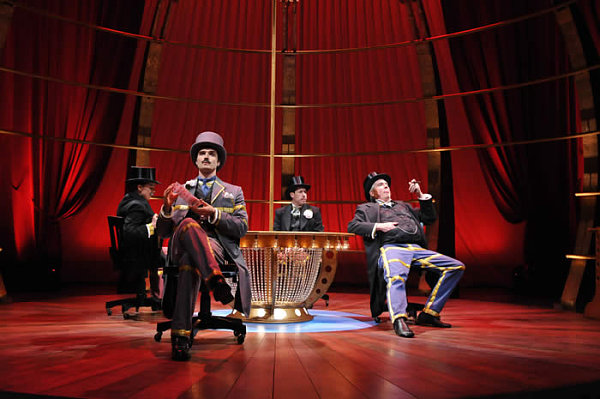 Laura from the Laguna Playhouse in Laguna Beach, CA. wrote to tell me about their performance of Jules Vernes's

Around the World in 80 Days:
Adapted by Mark Brown from the classic novel by science fiction pioneer Jules Verne, Around the World in 80 Days follows the tale of proper London gentleman Phileas Fogg, who strikes a wager with fellow members of the Reform Club that he can travel around the world in a mere 80 days—a mighty feat in 1872. With him goes his trusty French servant, Passepartout, while tenacious Detective Fix – who has mistaken Fogg for a fugitive bank robber – shadows him every step of the way. On his journey, Fogg encounters romance, adventure and a host of colorful characters who both help and hinder his progress. Will Fogg make it back in time to win the wager?
January 6 – February 8, 2009
FOR INFORMATION & TO PURCHASE TICKETS:
CALL: 949.497.ARTS (2787) – GROUP SALES: 949.497.2787 ext. 229
VISIT: www.LagunaPlayhouse.com
MOULTON THEATRE: 606 Laguna Canyon Road, Laguna Beach, California