Help save NIMBY after the fire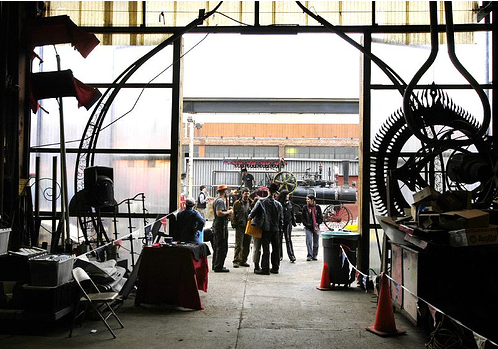 A few days ago, NIMBY, a warehouse near and dear to my heart, survived a fire. However, due to the fire, the owner of the building has decided not to renew their lease. They are now trying to find a new space.
NIMBY is an amazing place- Alan Rorie, who Interviewed here before, is a resident, but so many amazing projects have come out of there, its staggering: Kinetic Steam Works, The Steampunk Treehouse, Dance Dance Immolation, The Stagecoach of the Apocolypse, a few among many. Many artists also have their personal and proffesional spaces there. Not only that, but it has contributed much to its native west Oakland community.
Now, after years of helping bring great art to the world, NIMBY needs your help. They need to be out of their current space by December 31- which seems like awhile until you consider the hundreds of tons of machinery and delicate artwork that will need to be moved. The costs, needless to say, are crippling for this type of move. For the sake of all the artists as well as those who run the space, please donate what you can, using paypal, to NIMBYLLC@yahoo.com .