Berkeley Opera goes Steampunk!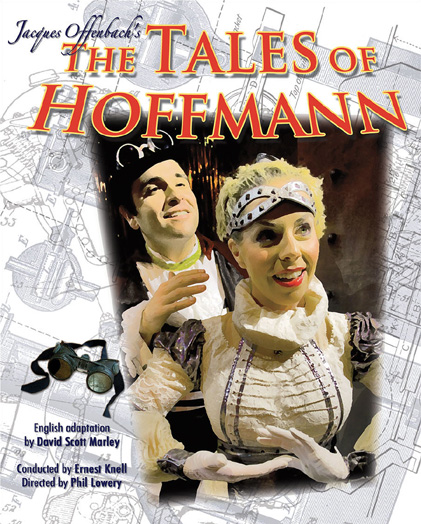 Diane writes:
See what you'll be missing next week! (Yeah, yeah, rub it in that I am perpetually 5000 miles away from the action! 😉 )

Ten years ago the Oakland Tribune raved about David Scott Marley's sparkling English adaptation of Jacques Offenbach's The Tales of Hoffmann: "Marley's neat, tight and psychologically incisive rewrite of the sprawling original [is] an illuminating improvement on the version that premiered in 1881."
We bring it to life again in a pre-electric industrial world of Victorian science fiction, the world of H.G. Wells and Jules Verne, where flights of fanciful imagination are powered by steam, elaborate clockworks and little bit of magic where science leaves off.

Saturday, February 28, 8:00 p.m.
Wednesday, March 4, 7:30 p.m.
Friday, March 6, 8:00 p.m.
Sunday, March 8, 2:00 p.m.


Julia Morgan Center for the Arts,
2640 College Avenue, Berkeley

Buy tickets to Tales of Hoffmann
or order by phone at 925-798-1300