On the road to Maker Faire: Airships in Albuquerque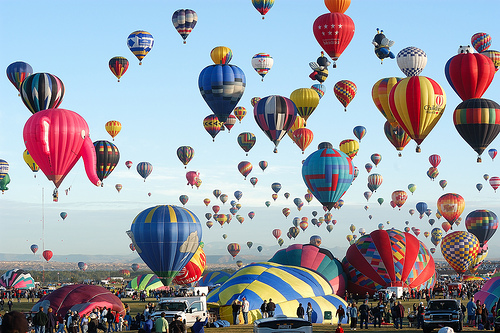 On the road to Maker Faire: Austin I realized I was happening through Albuquerque just in time to see the largest gathering of hot-aired wind-bags since the Republican National Convention (ba-dum-ching!).
But seriously, folks. I tried my best to channel my inner Ford Prefect and smooth talk my way onto one of the balloons, but no dice.
Still, though, watching these things spew 15 foot flames into a bag of fabric and then gracefully glide into the air? Fantastic.
The landing part, though, is a little less graceful.
Mass Ascension – via a4gpa's Flickrstream