USS Salem Steampunk Command Phone
My friend David dropped me a note a couple of days ago along with this photo of a telephone aboard a WW II era warship. The phone is absolutely gorgeous! I particularly like the the anchor and rope motif in the brass escutcheon.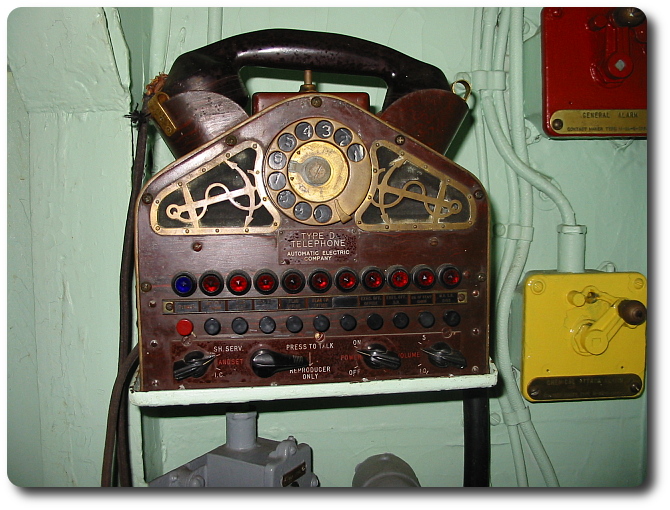 David goes on to write:
Check out this lovely old telephone from the USS Salem, CA139, noticed it on our sleepover on the ship. It has some lovely brass work on it, a little steampunky, don't you think ?
I suspect it was made on a custom contract for the Navy. The ship completed at the tail end of the war in 1945, and had many firsts, including air conditioning and computerized fire control. This was the first ship to have automated 8 inch guns.
These guns were the first 8" guns to use cased (semi-fixed) ammunition instead of bag/shell loading. They were also the world's first automatic 8" gun. These guns could be loaded at any elevation from -5 to +41 degrees.
And from the USS Salem Website: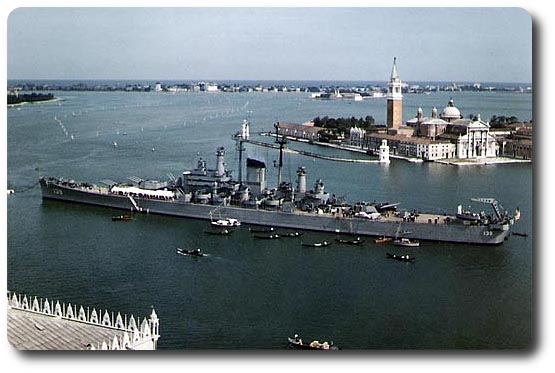 Welcome to the United States Naval Shipbuilding Museum Online. Located in historic Quincy, Massachusetts. The USNSM is home to the USS Salem, the world's only preserved Heavy Cruiser. We are located in the former Quincy Fore River Shipyard, once one of the Nation's largest Shipbuilding Enterprises.
Ordered by the US Navy on 14 June, 1943, USS Salem (CA 139) was laid down on 4 July, 1945 at the Bethlehem Steel Company's Quincy Yard in Quincy, MA and launched on 25 March, 1947. She was commissioned at the Boston Navy Yard on 14 May, 1949.
USS Salem served a distinguished 10 year career as flagship of the US Sixth Fleet in the Mediterranean and the Second Fleet in the Atlantic. During her career she served as host to such notables as the US Ambassador to Spain, John D. Lodge; the Honorable Thomas S. Gates, Undersecretary of the Navy; Admiral Arleigh A. Burke, USN, Chief of Naval Operations; the Shah of Iran; the President of Lebanon and the King and Queen of Greece.