Libby's Steampunk Fashion Gift Guide
As previously mentioned by Jake, I'm in charge of the wearables for this year's SPWS gift guides. So, without further ado, thus follows a selection of items that might find a lovely home in the wardrobes of you and yours.
I've included prices, which range from stocking-stuffer to bank-breaking, and sizes where applicable. My goal was to display mostly unisex items, bespoke, or clothes that are available in a wide range of sizes, that can be worn daily instead of just for special occasions. Some of these items are store-bought; some are handmade. I've bought a number of the following items myself, or witnessed them displayed by friends, and I can vouch for their quality.
Please enjoy all of the shiny! Click "read more" to see the whole list.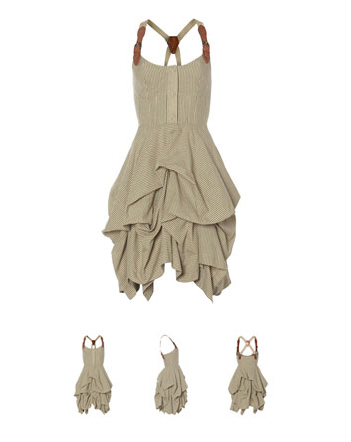 Nightingale Melody Dress – All Saints
$190.00
Sizes 6,8,10,12
This is a 100% cotton, stripey sepia ecru dress with bustling hem and shoulder straps styled to look like men's braces. Delicious, layerable, genderbendy–what more could you ask for? Caveat: sizes run a bit on the small side, and this fabric isn't stretchy. However, I have a top from All Saints in the same fabric and I am thrilled to report that it's machine washable (in a mesh bag on gentle, and drip dry, of course) and so perfectly designed that all of the delicate stripes line up. Well worth the spendiness.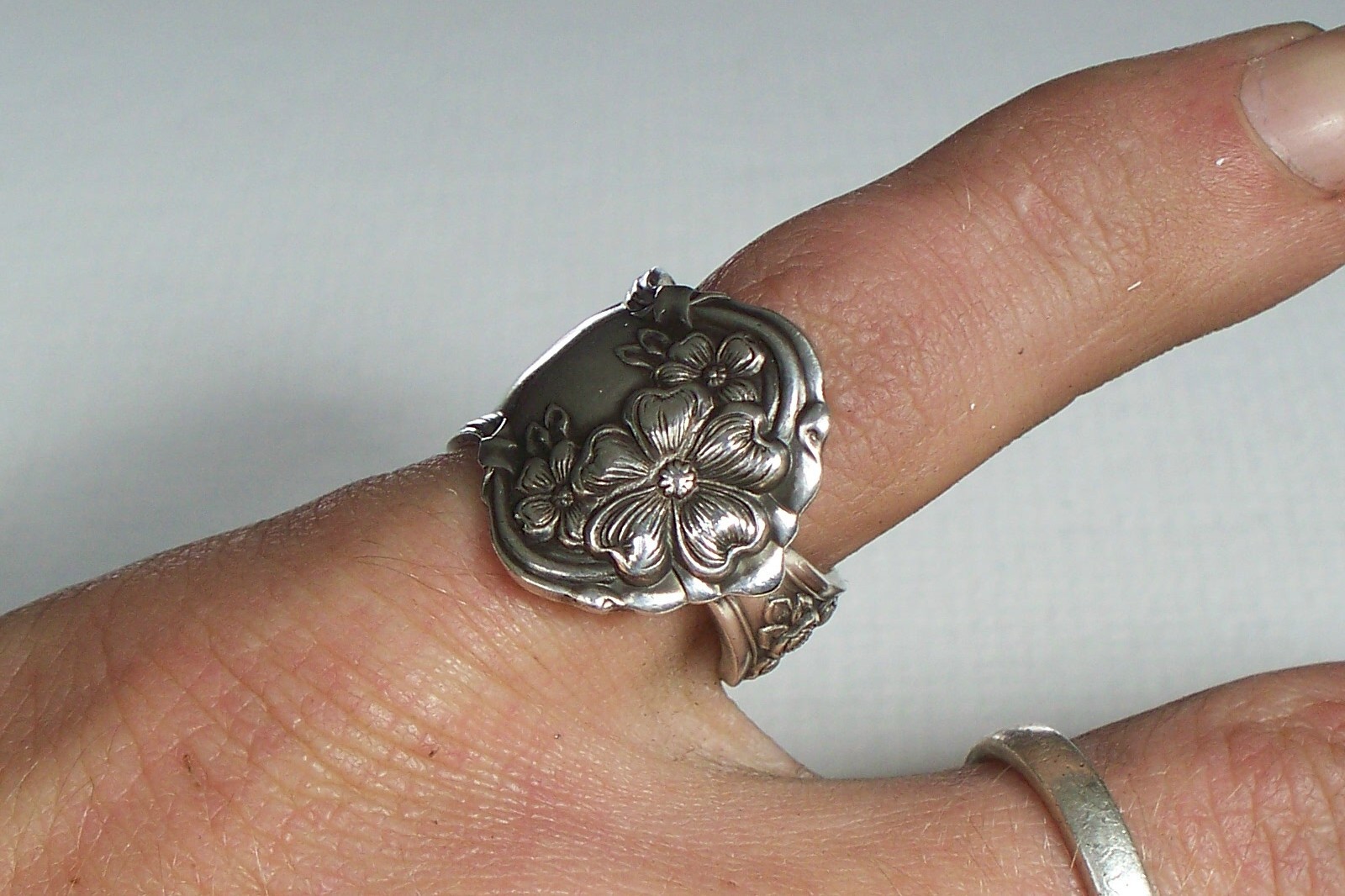 Spoon Rings – Dankartistry
$10.00 – $16.00
Various sizes
Rings made from recycled vintage silverware, from simple to ornate. I have one of these in a pattern called Alhambra, from 1907. They are so inexpensive you'll want to buy more than one, and give new life to discarded forks from days of yore. Their Etsy store is closed on Black Friday because they're doing a show in meatspace, but items should be back online tomorrow.
Trio of German Military Shoulder Bags – Sportsman's Guide
$19.97
One size
If you have to shop for multiple steampunks this year, grab this deal right quick. Three olive drab military bags with removable, adjustable shoulder straps for under twenty bucks. These are totally simple to modify and would look equally fabulous filled with tools or slung over a be-corseted body.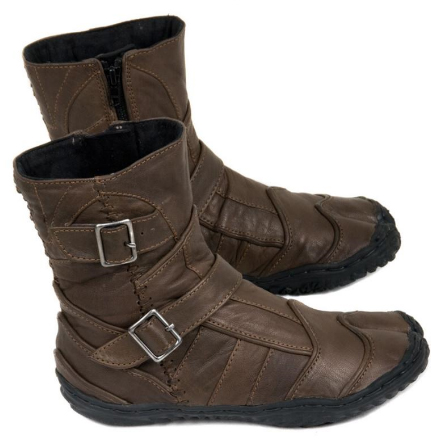 Vajra Tabi Lowcut Boots – AYYAWear
$127.00
Various sizes, Unisex, Custom sizing available
AYYA calls their tabi boots "like barefoot, only better", and with detailing like buckles, spiral stitching, ergonomic soles, and that awesome split toe, I'm inclined to agree. Several of my friends have stress-tested these tabis during parkour, and the verdict comes back positive. They're gorgeous and functional, and custom sizing and colors are available. I dare you to order a pair with lime green stitching.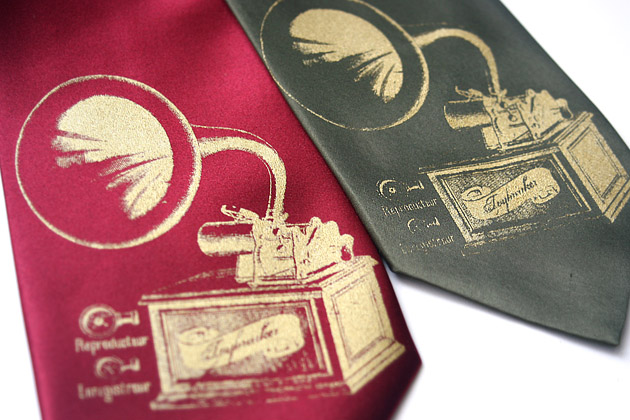 Ties That Don't Suck – Cyberoptix
$30.00 – $85.00
Unisex, Two widths
With over 50 different prints, a massive selection of colors, vegan and silk options, you'll be agog at the neckwear possibilities at Cyberoptix. Some steampunk-friendly patterns are Vintage Typewriter, Penny Farthing, and Engine Rosette, but don't shy away from geek chic choices such as Haute Math and Chemical Warfare.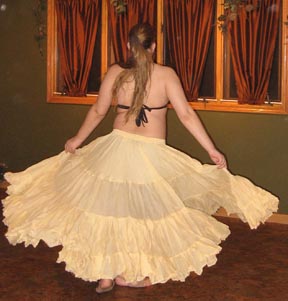 24-Yard Flying Skirts – Gypsy Magda
$65.00
One size
Do not be fooled by this low-tech website. The skirts Magda purveys are the most versatile fancy garment I own (I have two from here). There is SO much fabric in these skirts.These fluffy delicacies can be dyed, layered, pinned, draped, tucked, and mashed into whatever form you feel looks best. They are washable and can be twisted and crammed into the corner of your suitcase for emergency bustle action. The skirts come in a plethora of colors, including a natural muslin shade. From a comment on the site: "I'm a BIG girl (currently 48 inch waist, 69 inch hips) – so this skirt will fit EVERYONE." Heck yes.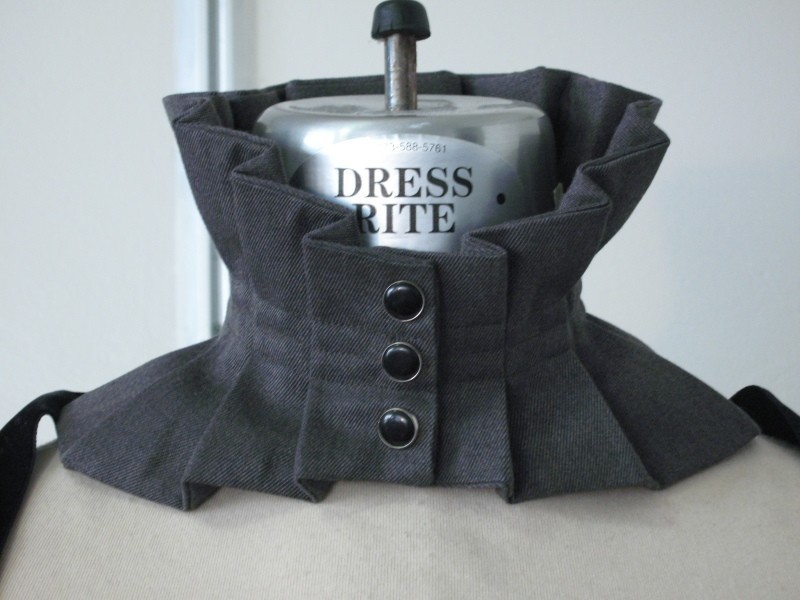 Coal Miner/Artful Dodger Collars – Tatterdemalion Designs
$43.50 each
Custom sizes
Simple, classy neck ruffle in either black or grey English wool, and made-to-measure at no extra cost. I love the clean lines and the trio of buttons closing this piece–subtle and sexy.
Wordsworth Boot in Moss Green – John Fluevog
$379.00
Varying sizes, Unisex
From the site: "A subtle sensory overload of classicism and modernism, the Wordsworth uses the finest veggie tanned leathers with the slightest tweak of the historic brogue design." Yum. Dress these fellows up, or toss them on casually with jeans or a long skirt. Fluevogs are generally resolable and repairable too, which makes the steep price tag less scary.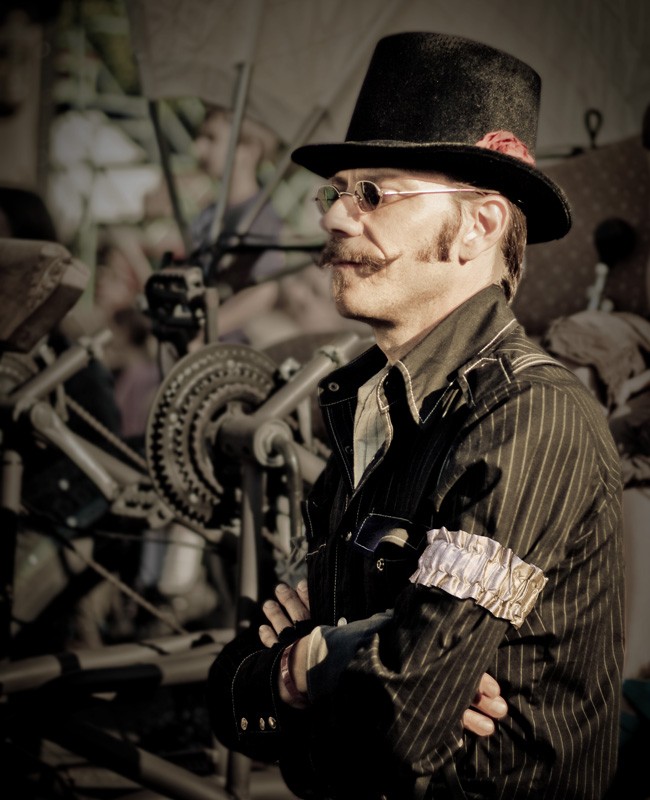 Zephyr Sleeve Garters – Choklit
$26.00
Two sizes, small and large
Dupioni silk garters in five jewel tones and two sizes keep sleeves from dragging, in style. Handmade in Sonoma County.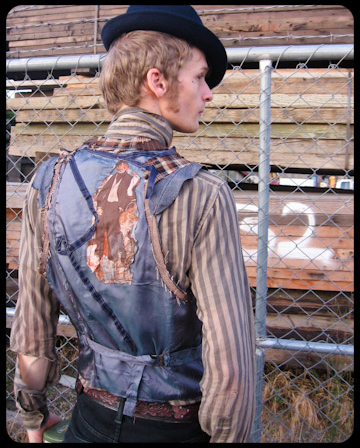 Gibbous Vests – Gibbous Fashions
$70.00 – $140.00
Varying sizes
Gifting someone with a taste for tatters? Check out the one of a kind vests hand-sewn by Gibbous Fashions, one of the finest purveyors of ragpunk garments. I'm especially smitten with the Sherlock and the Zipper-Hinge. Obsessively detailed with vintage neckties, bits of ancient lace, mismatched buttons, and appliqued graphic elements, these vests are perfect for the gent who likes a story to go with his clothing.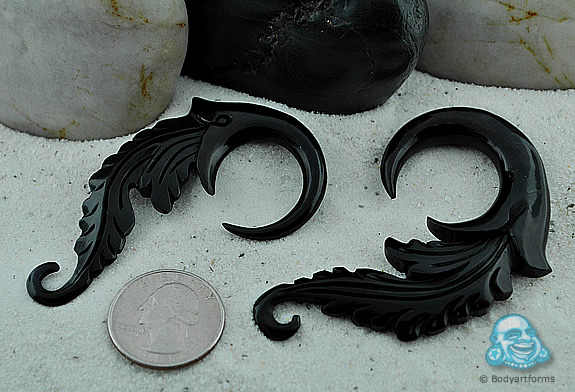 Horn Feather Earrings – Maya Organic
$44.00-$60.00 per pair
14 gauge – 00 gauge
Eye-catching horn earrings with a swirling feather pattern. They are hand-carved from a sustainable, respectful source, and come in a variety of sizes (I have non-stretched piercings and can wear the 14g size without a problem). Love the dichotomy of tribal jewelry married to lacy, high collars or starched formal dress shirts.
Thank you!