DIY Table Saw Dust Collector
I am very careful with saw dust in my workshop ever since discovering that I was allergic to it several years ago. However, I've gotten tired of dragging my large shop vac from machine to machine in my workshop for dust collecting when cutting wood. I realized that I was able to acquire a steady supply of old vacuum cleaners from our town dump so I am endeavoring to dedicate a vacuum to each individual machine and wire it to turn on automatically.
The first machine I did this to was my band saw. I simply made a shelf, put an Electrolux canister vacuum on it and wired it to the saw's power switch which had sufficient capacity to handle the vacuums load along with the saw.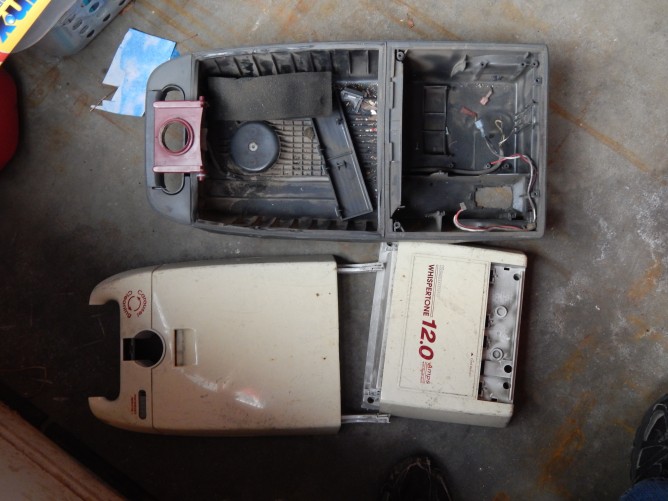 My table saw was a little more complicated. I started by taking the motor and impeller assembly out of a Sears Kenmore canister vacuum.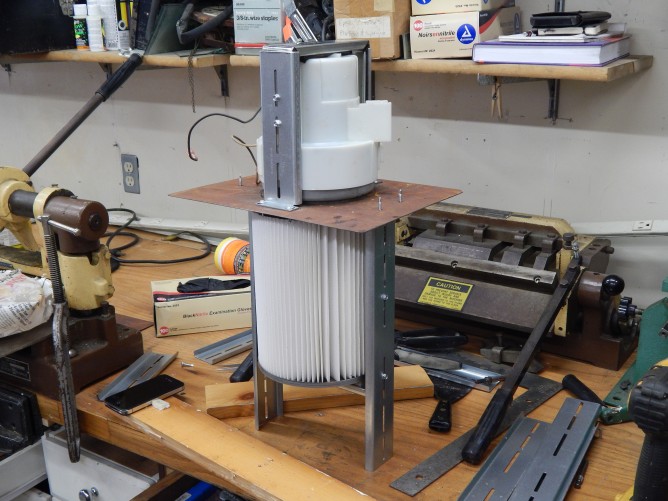 I fabricated a plate with a foam gasket to hold the motor on one side and a filter from a shop vac on the other. I made this up from old computer server mounting rails, these are great for this sort of work and if you work in IT you have a steady supply.
A sheet metal guard covers the top of the filter to protect it from falling debris and keep it free of build up.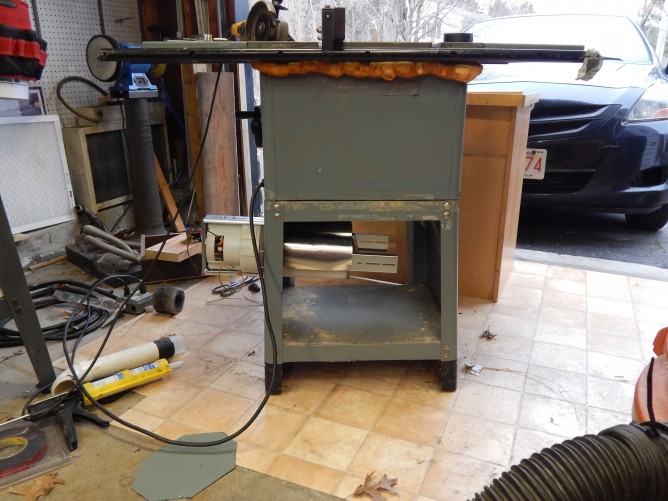 The table was already sealed to the base with Great Stuff spray foam.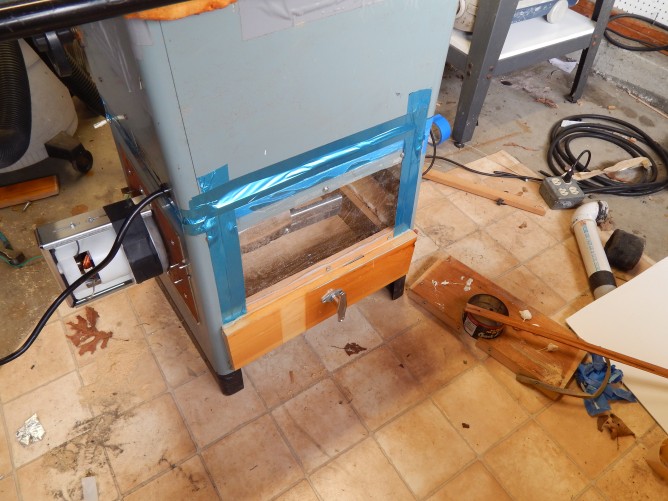 I closed in the entire base with Plexiglas and sealed it up tight. I also made a drawer in the bottom with a garage door latch so I could empty the saw dust when it built up. The hardest part to seal up was the curved slot necessary for the miter function of the table saw. For this I used a magnetic sheet cut to fit.
The switch on the table saw did not have enough of a current rating to handle the vacuum cleaner and the combined in-rush current of starting both motors together was likely to blow a circuit breaker so I used the relay that was in the vacuum cleaner and added a toggle switch next to the saw's power switch. This also lets me keep the vacuum running for a moment while the saw spins down.