Corsets and Cogs – A Steampunk Wedding Cake!
Amanda writes:
I was contacted last year by Wedding TV. they asked if I would be interested in taking part in a programme to be aired on Sky TV.
Of course I said yes and then thought I had better get a few details and find out what I would need to do.
The idea is that 6 brides with very definite ideas about their dream wedding cake present these ideas to 6 cake designers who then set about creating that dream wedding cake.
The aim was to create something totally out of the ordinary and a one in a million cake.
…
The category for this one was Steampunk and so far I have only come across one lady (after a comment on my blog) who knows what steampunk is.
Well, I'm sure everyone here not only knows what Steampunk is but shares my drop-jaw wonder at this fabulous wedding cake!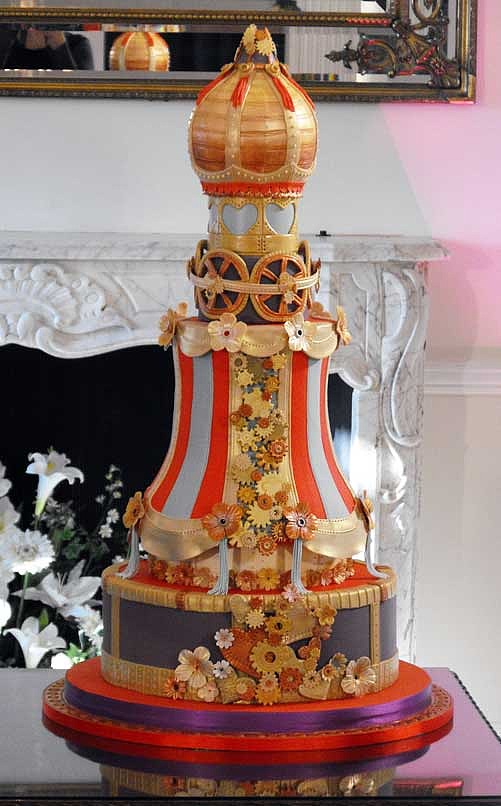 Now that's a cake! I absolutely love the lacings at the back.
The colors are wonderful too, suggestive of brass and bronze but still approriate for something that you're going to eat! Om nom nom!
And in keeping with our current discussions of the intersection of Goth and Steampunk:
The programme culminates in a 'reveal' where the cake designers display their cakes and the brides to be choose their favourite.
It is then the job of that designer to re produce that cake for the wedding.
Anyway, getting back to the point. I was given the Gothic, shoe and steam punk cake.
Here's the Gothic cake: