Work Corset – Inspired by Carhartt Work Clothing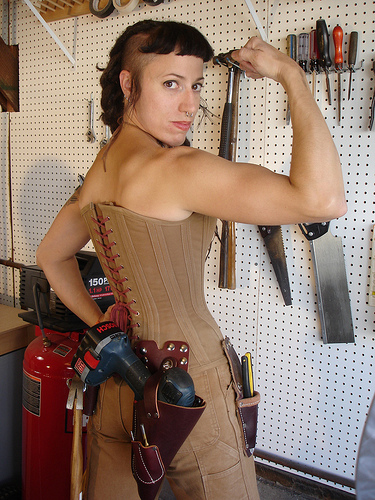 San Francisco artist Nifer Fahrion created this work clothing inspired corset to wear at Burning Man this year. I particularly like the cordless drill holster, the one I have clips to my belt and does nothing but pull my pants down.
From Nifer's site:
For the past year, I've desired to create a garment which blends the femininity and elegance of a corset with the durability and ruggedness of a workbelt. Recently, I shared my idea with the talented seamstress and designer Robynne Winchester of Tulgey Wood Designs. She was instantly excited about the concept and agreed to collaborate to make it a reality.