After several years of trying I finally managed to get to the Yankee Steam Up at the New England Wireless and Steam Museum this past weekend. It was a great event with hundreds of steam hobbyists from all over New England showing up. I was even recognized by Rich who saw my picture in the last issue of Make: Magazine!
As usual they had the big boiler stoked and providing steam!
Watch the girl with the long hair, the rope she's about to pull is a mill whistle, it's loud. Really, really, loud. That's why the video ends just then, I nearly fell over!
There was only one steam car in attendance this year, a lovely 1916 condensing Stanley, my what pretty wheels!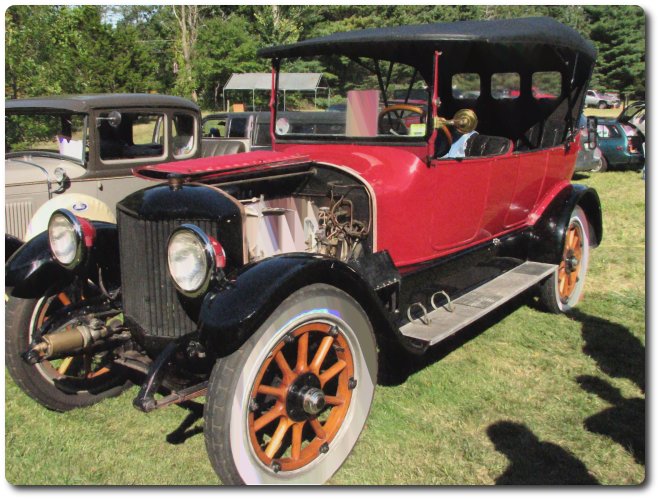 The owner had kindly left her hood open so we could get a look at her boiler.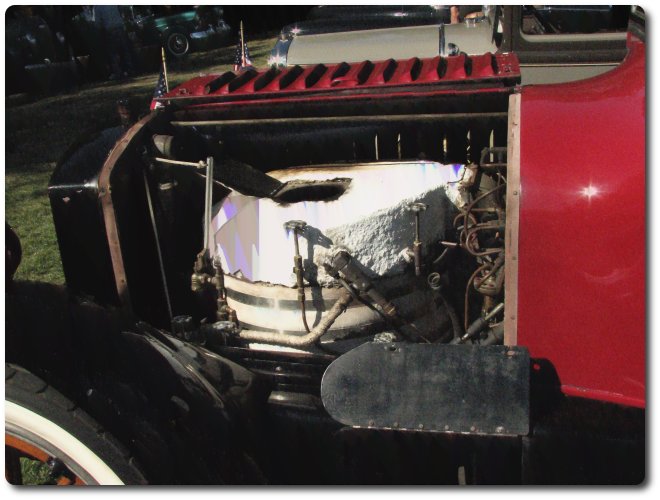 Many of the large steam engines in the shed were in operation including some really big mill engines and a double expanding 4 cylinder marine engine that made a surprising racket! This is one of the big mill engines:
I do so love the brass and glass oilers on many of these engines!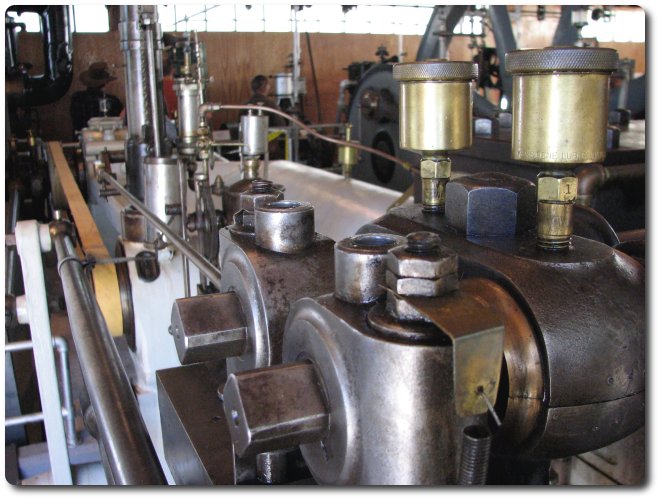 The oilers are often as interesting as the engines themselves!
Out in the the exhibition area Todd Douglas Cahill of Steam Machine had several exquisite steam engine models on display including the one and only actual Steampunk creation of the show, the incredible Victorian parlor toy picture below. This marvelous device was in fact designed and built by Todd.
This for me was the star of the entire show! It is such a whimsical creation. The spiral disk rotates hypnotically and the twin steam cylinders exhaust into a pair of whistles that produce a mesmerizing stereo warble. As Dave Letterman would say; "Hep me, hep me, I've been hip-mo-tized!"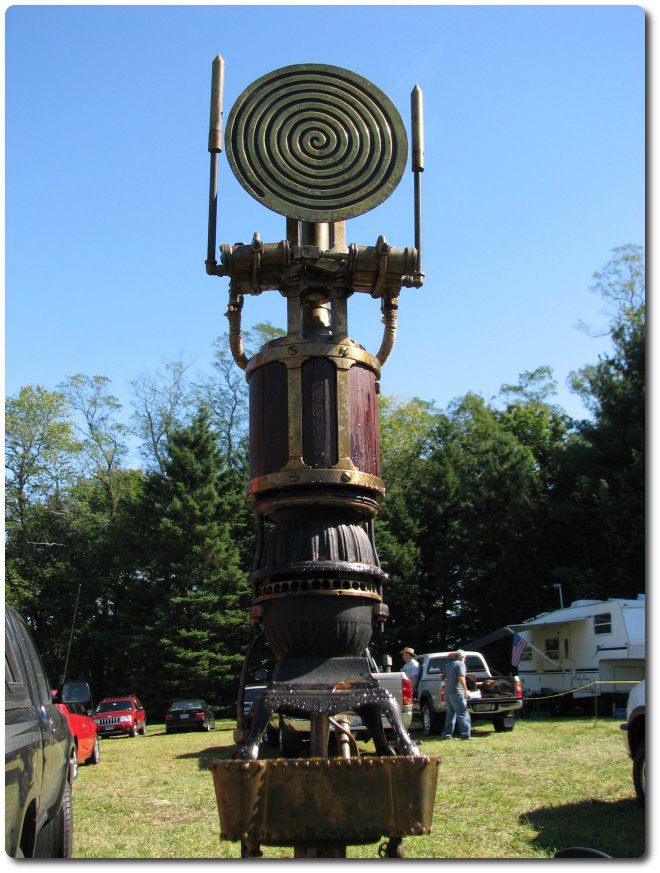 Inside the wireless shed there was quite a collection of vintage receivers and transmitters.
Including this 1 kilowatt spark gap transmitter that has been connected to a Tesla coil instead of an antenna, for demonstration purposes. Also in the collection are some vintage electronic catalogs and periodicals like this one. Is there nothing that isn't improved by the addition of a winged nude? I think not!
A significant collection of cat's-whisker crystal detectors was also in evidence.
At left below is a reproduction of a ship's radio room in painstaking detail and tucked way at the back of the radio area was this display of Baird television apparatus!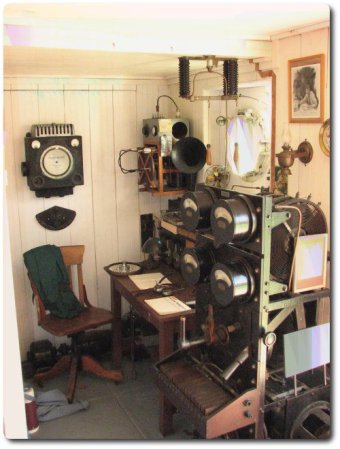 These devices used Nipkow scanning disks instead of a CRT and vidicon to capture, transmit, and display moving images! Note that the receiver below left was clearly made from an electric fan, note also the gear and coil used to synchronize the rotation of the sending and receiving disks.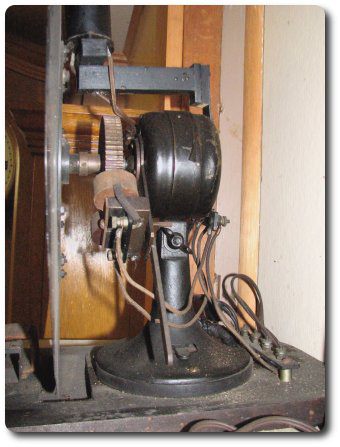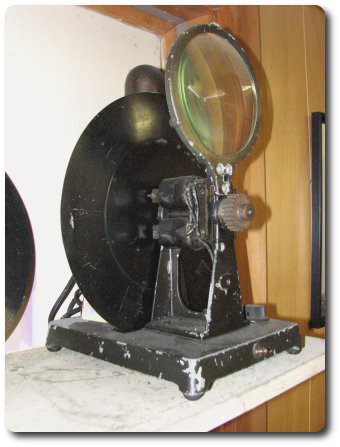 I had a great time and I am looking forward to future events and hope one day to show up in my very own steam powered vehicle!