Skylights for Jake's School Bus RV Conversion
About two years ago I found these lovely skylights at our town dump, they had been removed from someones roof but were in otherwise excellent shape and they even included the manufacturer's installation instructions! I grabbed them with the intent of installing them in our school bus conversion RV.
The existing hatches in the school bus work just fine but are a bit on the utilitarian side and there is no easy way to install a screen to keep the bugs out.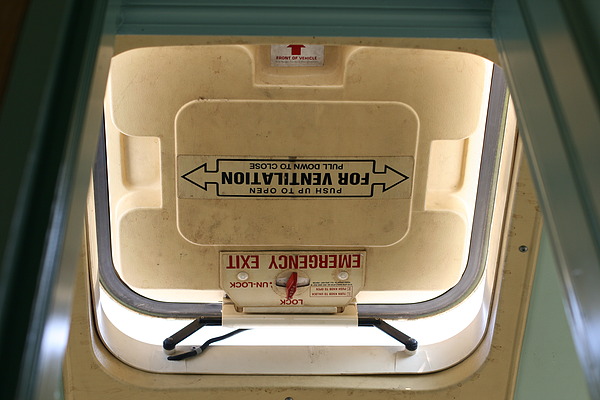 Step one was to unscrew the hatches and pry them loose of the butyl rubber sealing compound.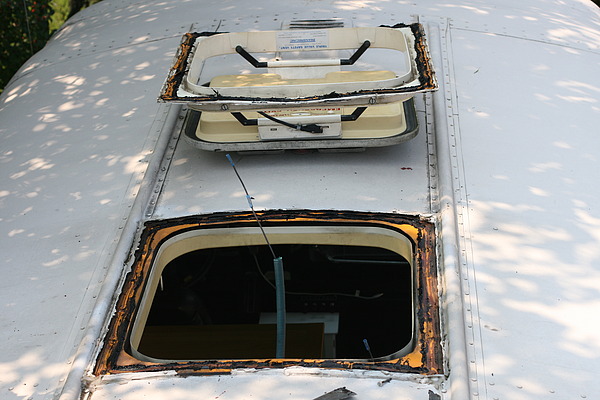 The next step was to clean up and cut the hole out to fit the skylights. This was accomplished with a sawzall, tin snips and an angle grinder with a cut-off disk.
The skylights were about 1/2" larger than the distance between the school bus' ribs so I shaved 1/4" off of each end of the window on my table saw.
After fitting and shiming the skylights in place, ureathane foam was applied around the gaps to seal the windows against leaks and cold air infiltration.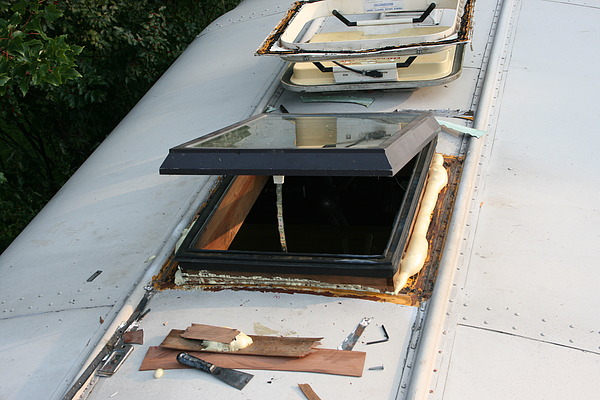 Then I screwed on sections of angle iron with self-drilling screws to secure the windows tightly.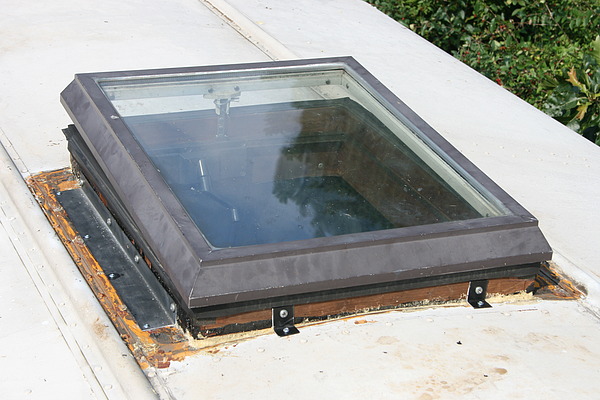 I use a cut-up vinyl floor mat and roof cement to form a gasket around each skylight.
Aluminum "c" channel was screwed down around the edges to secure it all.
This is an old carpenter's trick for starting nails in trim in places where the wood is likely to split.
ALL joints in the bus are glued with poly-ureathane construction adhesive. Excess is trimed with a carpet knife after it drys.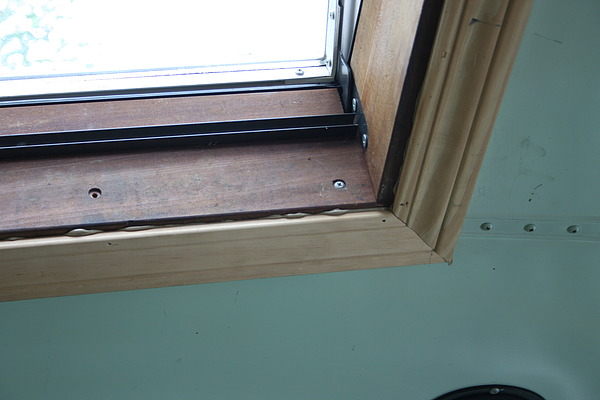 This is where the bathroom wall meets the ceiling, I credit the fact that there are no gaps or cracks here or at any other joint in the bus' interior to the generous use of poly-ureathane construction adhesive on all joints. This seam remains as good as the day I made it even after four years and thousands of miles.
The completed skylight in the salon, painted and all hardware re-installed.
The master bedroom skylight: