Putting Old Lenses on a Canon DSLR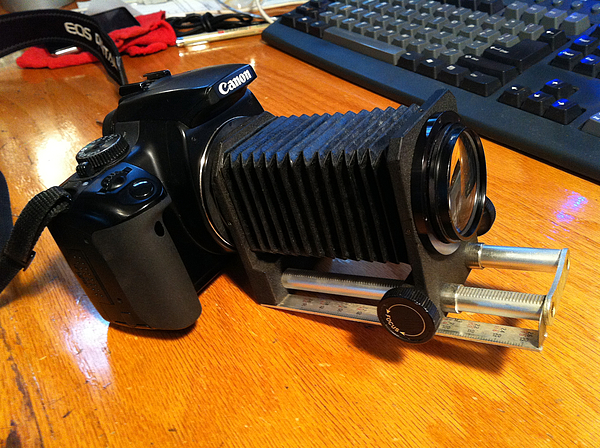 While digging through my old camera equipment I came across my Grandfather's 35mm Exa . While I have absolutely no desire to revisit the days of film, I was kind of interested in what sort of image the old German made lens would produce on my modern Canon DSLR so I went in search of a way to attach it.
I found machined custom metal adapters, and adapters made with scavenged old Canon lens, but I was looking for something cheaper and easier to mod.
It all came together when I spotted an inexpensive plastic adapter made to mount the plastic lens from a Diana camera on a Canon DSLR.
I used this camera when I was a teenager and for a photography course I took in college, it always took very nice pictures but was a little limiting, particularly in terms of shutter speed.
The "Diana" camera is a cheap film camera with a plastic lens. The Diana lenses often have flaws in them that sometimes result in interesting effects, and have gathered something of a cult following. Due to their popularity, there are adapters available made to adapt  the Diana lens to many brands of DSLR.  I ordered one of these from Amazon to play around with.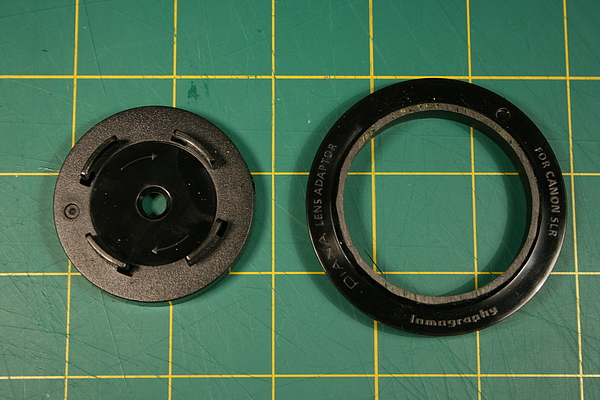 The first thing I did was use a hacksaw to cut the top off, leaving me a simple ring with the Canon EOS mount.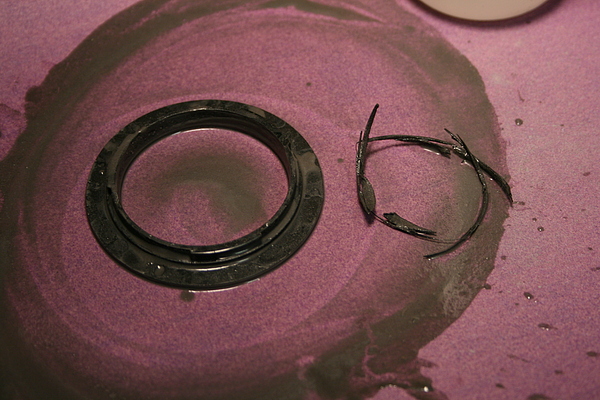 I then wet sanded the front surface smooth and flat.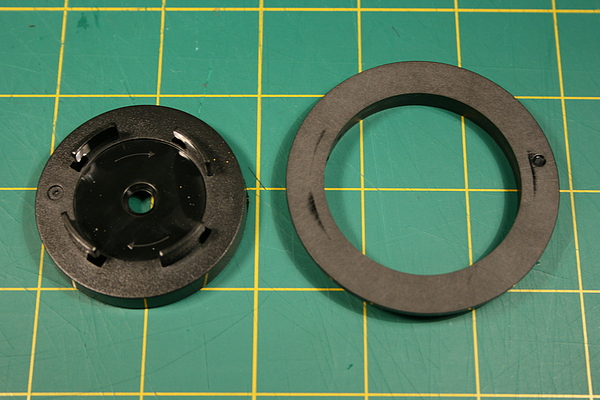 I played around with the lens on the camera to determine the right location with respect to the imaging element. This turned out to be a little deeper in side the camera body than I expected. So I had to make sure that the lens would not interfere with the shutter mechanism. To find the focal plane I set the lens to ∞ and moved it back and forth until the far distance was in focus.
Once I set the infinity point I shimmed the lens to what I thought was the correct position and laid a bead of JB Weld to secure it in place.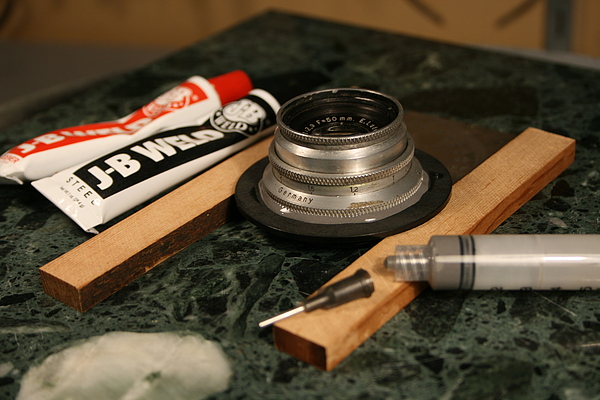 Here's the first test shot through the E.Ludwig Meritar 50mm f/2.9 lens.
A pepper in the garden with the Ludwig lens (manual focus is hard!):
The same shot with the Canon EF 50mm f1.4 lens: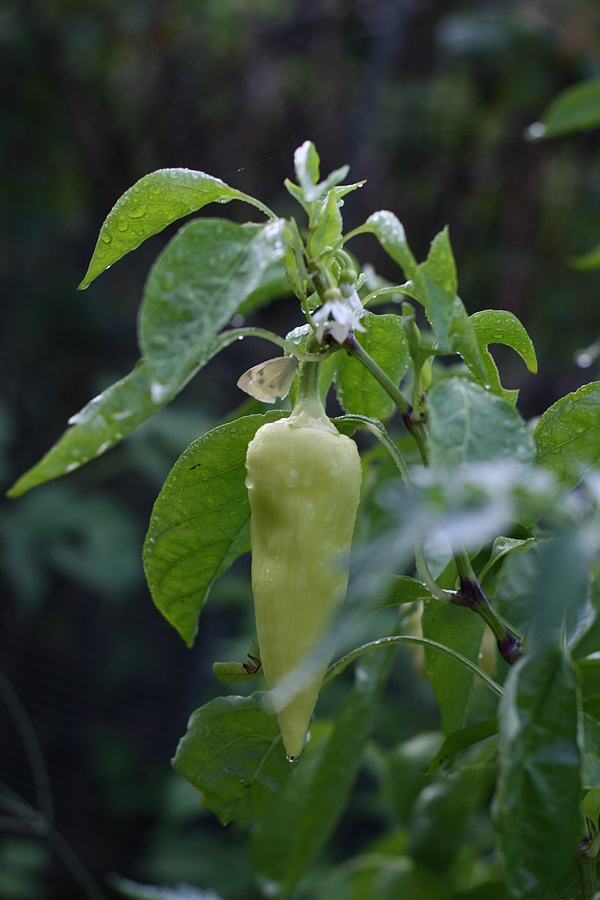 Here a distance shot with the Ludwig, you can see the the logs are in focus but the background is out of focus, this means I didn't quite hit the correct focal plane and the infinity point isn't correct.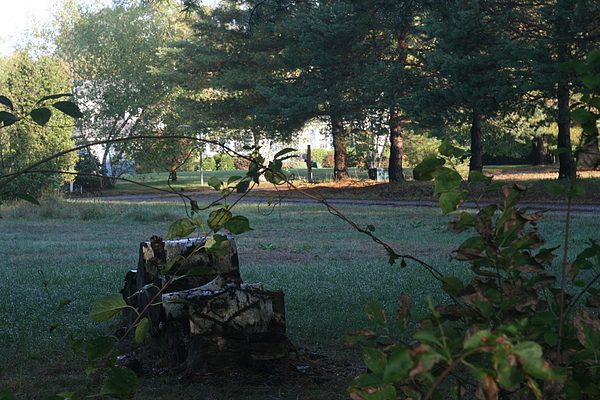 Same shot with the Canon lens: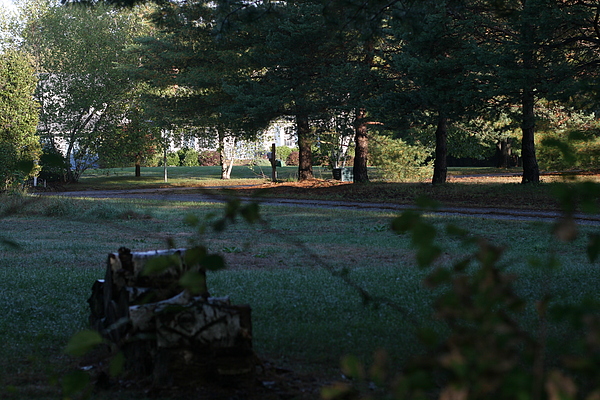 As you can see the Ludwig lens is competent and boring, so I rummaged through my junk box and found this bellows rig I picked up at the town dump. I think it was for macro photography but it also might have been part of a photo enlarger.  I was able to modify another of the Diana DSLR adapters to fit to the bellows an allow me to mount it on my DSLR.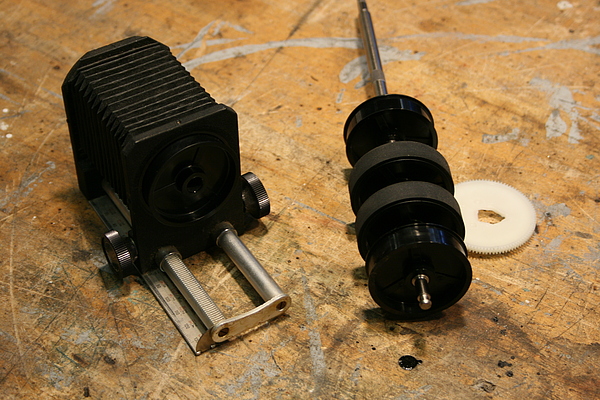 I busted up an old ink jet printer and used the rollers as lens mounts for a variety of single element lenses that I scavenged from various pieces of equipment to numerous and obscure to mention.
I also made some aperture disks out of thin black plastic, theses can be mounted at either end of the bellows. The square ones make interesting vignette effects.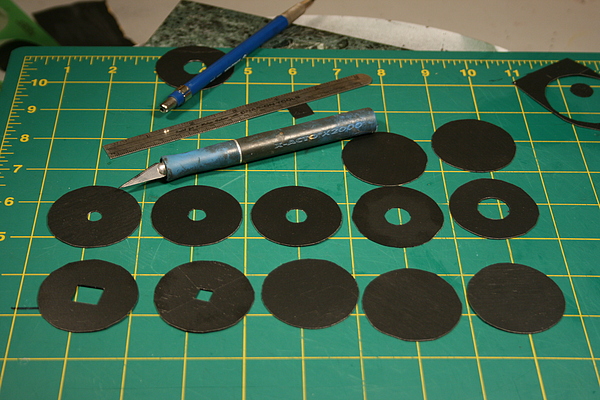 Here's the whole kit including one of the Diana adapters modified with copper foil to make a pin-hole "lens."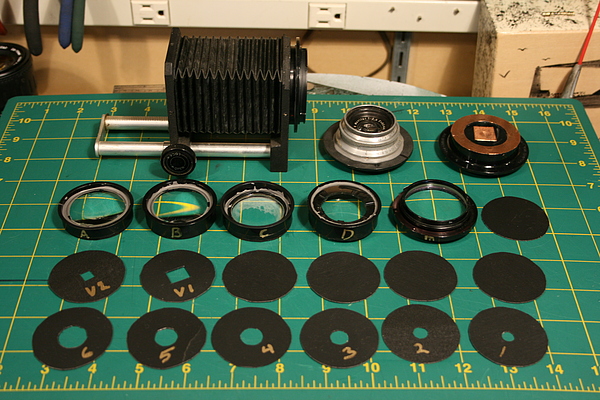 The rig on the camera, it's quite easy to use, but of course you must shoot on full manual and the light sensor doesn't work right for many of the lens combinations.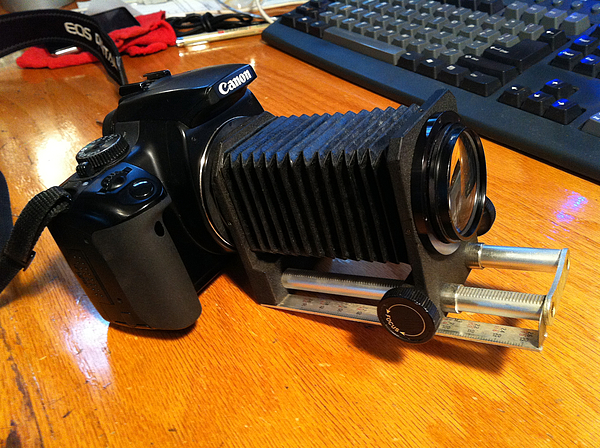 I finished this project just prior to my trip to SteamCon II in Seattle and I brought it with me to play with. Alas, I didn't actually have time to shoot any pics with it, but I did leave it in the hands of renown Seattle photographer Libby Bulloff and I am hoping that she'll shoot with it and let me know if it produces interesting results.