Anywhere Organ!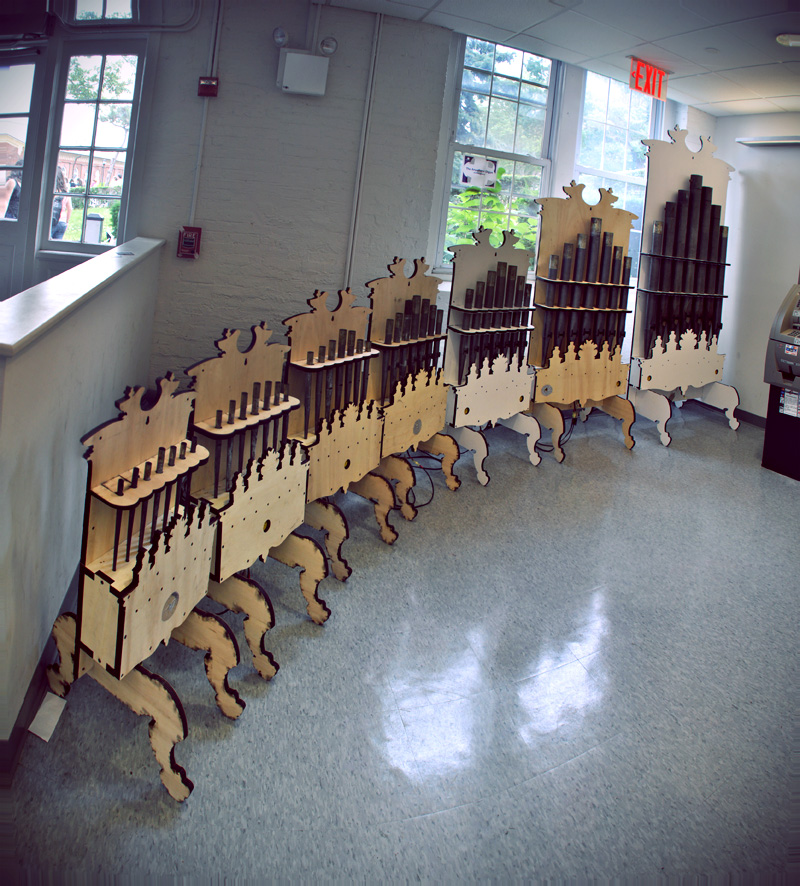 The Anywhere Organ is growing. You can help it on its way to huge, impossible, interactive magic. Check out the Kickstarter.
This weekend was Maker Wold's Faire. Maker Faires are always like Christmas, but I was especially excited to go to this one. One of the reasons was SpaceCamp, but that's another thing entirely and not at all Steampunk. The other big reason was finally being able to see The Anywhere Organ in action.
. . .
So. What happens is this: churches have awesome pipe organs. Shake-the-floor with sound organs. But they're also super expensive to maintain. And so these lovely pipes have been tossed to the curb. Want to reimagine that part of history? The democratization of music outside of the church, in the hands of makers with access to tools and the passion to create a single unit they could maintain and play? Matt Borgatti has done that with this instrument. And because these units are modular (another one of my favorite things), people could bring their sections together, a sort of LEGO fortress of music and awesome.
The Anywhere Organ is being done right, taking what others see as trash and repurposing it. It's taking a complicated series of tubes that only sets of people with an ansenal of experience can maintain or even play and making it accessible (anything with a midi out will do). The care in each step of building is carefully documented and executed - and then shared, free to all (or at least instructions will be live soon).
You should find out where the Anywhere Organ will be next and play it. You should follow the blog. You should high five Matt if you ever meet him. And you should almost assuredly contribute what you can to the continued research and building of this on his kickstarter.